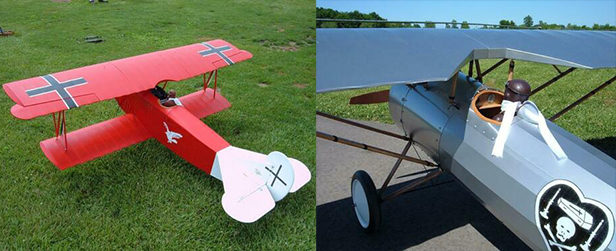 "Custom BALSA USA" Fokker D.VII and 1/3 Morane-Saulnier A-1 RC models have been spotted for sale.
According to the listings, the D.VII has an an 86″ span, sectional wing for easy storage and a 50cc gas r/c engine. Additional features include bungee gear and fabric covering. It is described as great flying and handling.
The 1/3 Morane reportedly offers a 103″ span, 68″ fuselage and 12″ spun aluminum cowl. It is described as an easy flying and landing airplane offering scale aluminum front covering, silver fabric and new G62 gas engine power.
Both models are located in Canton, Michigan. The D.VII is currently being offered for US $1,550, while the Morane carries a price of US $2,600. Offers are also being accepted on each.
Listing Page (Fokker D.VII / Morane-Saulnier A-1)