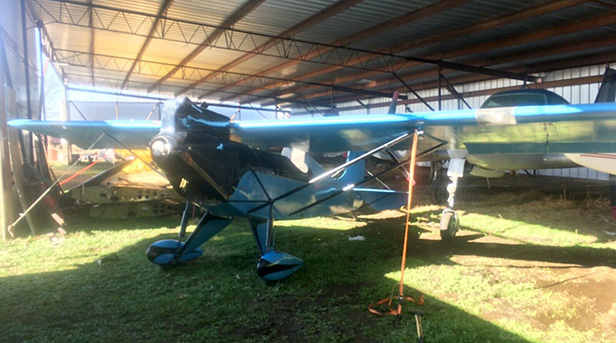 A Corben Super Ace project has hit the market. The listing states (in part):
"This is a Corben Ace, only a Project because it's been in storage. I bought it recently as a package deal and have decided to sell it. I have no logs or paperwork except a clean bill of sale from the Wright Patterson Airforce Museum. I was told it's a Chevy engine but have no idea. It does turn over. Just got it unloaded and haven't spent much time to investigate it. Missing the instruments and intake manifold and carb. Other than that it looks complete. Looks like an older build, but extremely well done. Wing tanks and a fuselage tank… Has a little hangar rash from storage on aileron wing root and back of one gear leg NO other damage. Not sure what it is covered with. No prop."
The machine is located in Big Cabin, Oklahoma and is currently available for bidding. Click here to check out the complete listing.