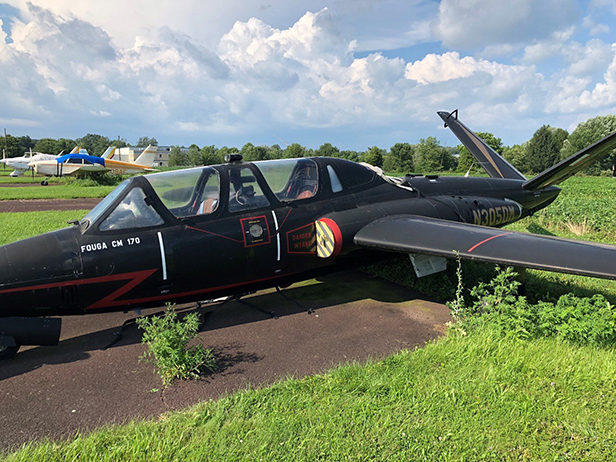 A 1962 Fouga Magister CM.170 has hit the market.
The French jet trainer is touted as being in overall good shape and suitable for restoration, parts or static display at airshows. It has reportedly been sitting for about five years although the fans are said to be moving, indicating that the bearings have not locked up.
The machine lacks a comm radio, logs and paperwork, although "everything else is there." It is currently located in Hillsborough, New Jersey and is now available for bidding. Click here to check out the complete listing.