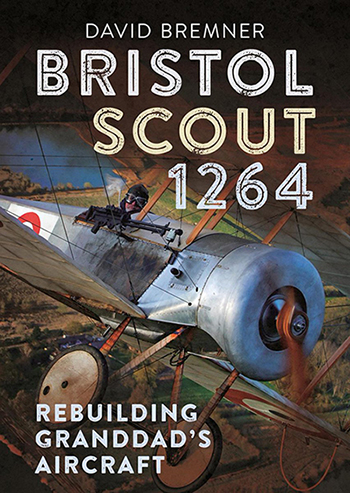 David Bremner has detailed the recreation of his grandfather's Bristol Scout in his new book Bristol Scout 1264: Rebuilding Granddad's Aircraft:
In 1916, Flt Sub Lt F. D. H. Bremner RNAS flew Bristol Scouts for No. 2 Wing in the eastern Mediterranean. In 1983, his grandson David discovered three aircraft parts from Scout no. 1264 in his late grandfather's workshop and twenty years later he, together with his friend Theo Willford, researched the possibility of rebuilding her from these three parts.
The new book reportedly interweaves the previously unpublished early life of the Scout's designer Frank Barnwell and his brother Harold, the operational and technical history of the aircraft, Bremner's flying career, and the challenges faced by Theo together with David and his brother Rick in recreating 1264 and getting her back in the air.
For additional information on the Bremner Scout, check out The Flying Machine #3.
Product Page: (£7.80-£25.00, or about $10-$32)