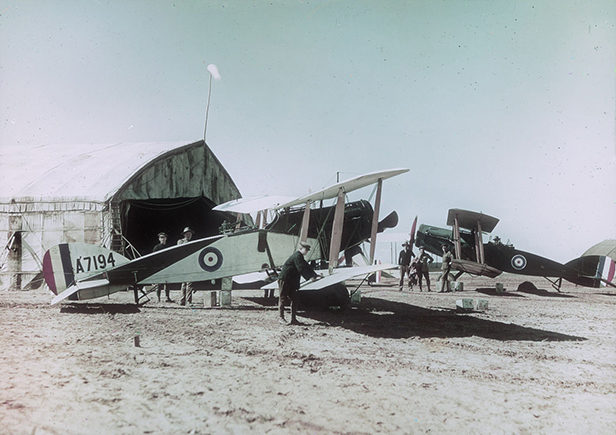 A Bristol Fighter reproduction is available for sale. The listing states:
1980 Reproduction by Vernon Olmert, Originally built for "High Road to China" One of six aircraft built in 1980 with steel tube fuselage and Ranger engines. This aircraft is N47HC serial number 4 issued an experimental airworhiness certificate 6-20 -80. This aircraft is professionally constructed and covered in Ceconite fabric with buterate dope finish. This is a high quality WW-1 aircraft that seats two people and has a dependable power plant. Interesting trades welcomed.
The machine is located in Sonoma, CA and offers are currently being accepted. Click here to check out the complete listing.
(Top Image: James Hurley [Public Domain], via Wikimedia Commons)