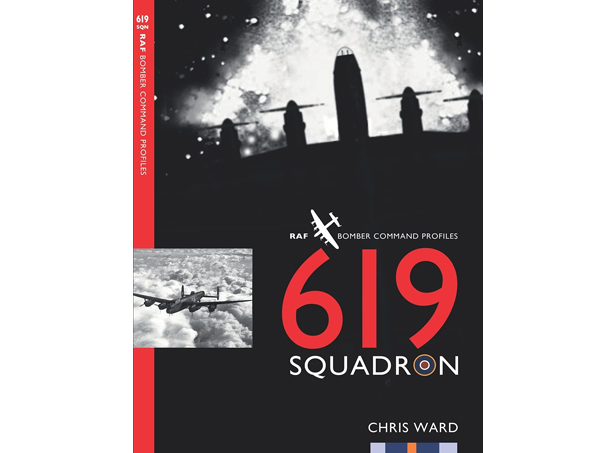 Chris Ward continues his series on Bomber Command Squadron Profiles with his new book 619 Squadron, which is described as a "comprehensively-illustrated, in-depth operational history of this fine unit."
The squadron was formed at Woodhall Spa in April 1943 under the banner of 5 Group, and it would serve as a standard "squadron of the line", beginning operations in June 1943, during the most intense weeks of the five-month-long Ruhr offensive. From that point on, the squadron took part in all the main bombing campaigns, including the devastating four-raid series against Hamburg under Operation Gomorrah at the end of July. The squadron then participated in attacks against Italy, Peenemünde and the start of the Berlin offensive in August. Autumn saw the crippling attacks on Hannover, Mannheim and Kassel in September and October, followed by the main Winter Offensive from November 1943 to the end of March 1944, including the sixteen further raids on Berlin… 619 Squadron ended the war with a fine record of service, having made a telling contribution to Bomber Command's part in the ultimate victory.
The paperback title spans 229 pages and measures 8.5 x 0.52 x 11 inches.