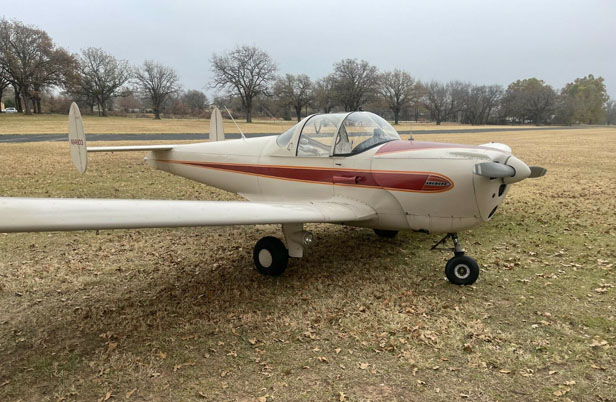 Please Note: This is an archived post. The information presented here may not be current and the associated listing may no longer be active.
A 1947 Ercoupe 415-E has been spotted for sale. The listing states (in part):
Last annual 8/11/2019; Total Time on airplane 2215; TOTAL TIME Prop 2215; TOTAL TIME ON ENGINE 2215; No record of major overhaul; A few of the older log books are missing. Last compression check: 80/74 80/77 80/71 80/72; Yokes updated 2005; Issues I found when I inspected it: Left mag had a 150 drop, Trim cable frozen in neutral position, Battery seems weak. NO corrosion found. Flew for 3 hours on ferry flight and flew great. Everything else works great.
The aircraft is located in Bentonville, Arkansas and is currently available for bidding. Click here to check out the listing.