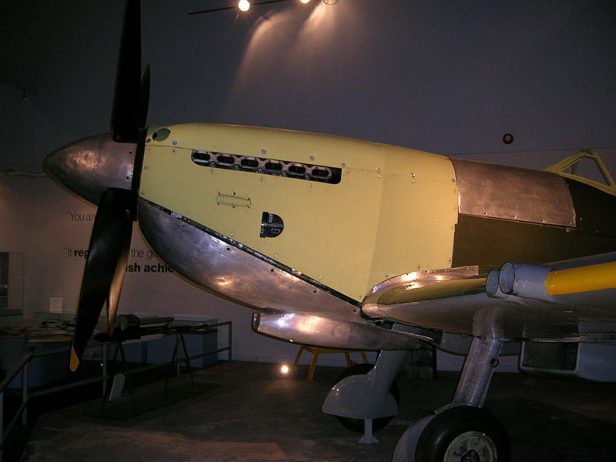 The original Spitfire LF Mk. XVIe based at the Potteries Museum and Art Gallery in Hanley, Staffordshire has been dismantled ahead of a major, off-site restoration that will see it returned to its former glory.
The museum closed on January 22nd in order to remove the aircraft (RW388) from the popular Spitfire gallery, where it has been on display since 1985. When the facility reopens on February 10th, the gallery will reportedly contain a temporary replacement in the form of a full-scale Spitfire sculpture crafted by apprentices at KMF Group Ltd.
As previously reported, RW388 was originally built by Vickers-Armstrongs, Ltd. in 1945 and served in a training role during WW2. Following the war it was used as a gate guard at RAF Benson and RAF Andover before being officially presented to the city of Stoke-on-Trent by the Royal Air Force in 1972. After arriving at the museum, it was given a place of honor in the Spitfire gallery, which is dedicated to the type's locally-born designer, Reginald Mitchell.
In 2019, the restored Spitfire is slated to return to the museum for display in a new, £6 million glass-fronted extension that will also include a new cafe and city square.
Click below to check out a time-lapse of RW388 being dismantled as well as photos of the replacement sculpture.

(via Stoke-on-Trent City Council Photo: Maxim Shulepin via Wikimedia Commons)