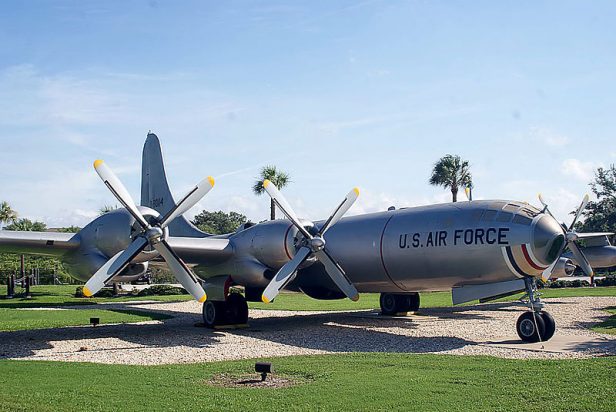 The Air Mobility Command (AMC) Museum at Dover AFB in Delaware has reported the arrival of their newly acquired KB-50 Superfortress.
As previously reported, the aircraft (S/N 49-0389) was originally built by Boeing as a B-50D and delivered to the USAAF around 1949. During its service life it was converted to a KB-50 variant carrying auxiliary fuel tanks and a hose pod under the wings. In 1958 it was again modified, this time to a KB-50J refueling tanker which included the addition of two turbojet engines. In 1965 it was flown to Wright-Patterson AFB in Dayton, where it became part of the USAF Museum collection. It remained at the museum until 1996, when it was loaned to MacDill AFB in in Tampa, Florida.
The machine was relocated by Worldwide Aircraft Recovery of Bellevue, Nebraska with the final parts arriving on January 19th. The AMC aircraft restoration team will reportedly begin working on the aircraft shortly, although a timeframe for completion/display has not yet been announced.
Click below to check out photos of the KB-50's arrival.

(via Air Mobility Command Museum Top Photo: Valder137 via Wikimedia Commons)