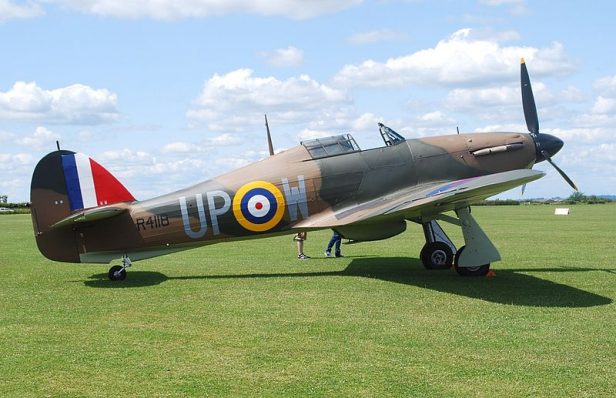 After being based at Old Warden Aerodrome in Bedfordshire for several years, Hawker Hurricane R4118 has found a new home at Duxford, where it arrived earlier today.
Recently the machine was found to have cracked cylinder banks and a damaged propeller hub. In order to return it to the air, the damaged banks will be replaced with newly overhauled units and a new hub will be manufactured. Additional work will reportedly see repairs made to the radiator, oil cooler and coolant header tank and the installation of newly recovered flying surfaces.
In light of these developments, the decision was made to move the aircraft to Duxford where experts at The Aircraft Restoration Company will carry out the rebuild. It is expected that R4118 will return to flight this summer and be placed on public display in one of the hangars at its new home.
As previously reported, R4118 was delivered to 605 Squadron in 1940 and flew 49 operational sorties during the Battle of Britain, downing five enemy aircraft before being shot down itself. In 1995, retired businessman Peter Vacher discovered the machine in India, where it had been exposed to the elements for 54 years. He acquired the remains and brought them back to Britain, where the aircraft underwent a three year restoration before returning to the air in December 2004. In 2015 R4118 was acquired by British software entrepreneur James Brown.
R4118 is reportedly the sole surviving airworthy Hawker Hurricane from the Battle of Britain.
(via Hurricane Heritage and Shuttleworth Collection Photo: Simon Boddy via Wikimedia Commons)