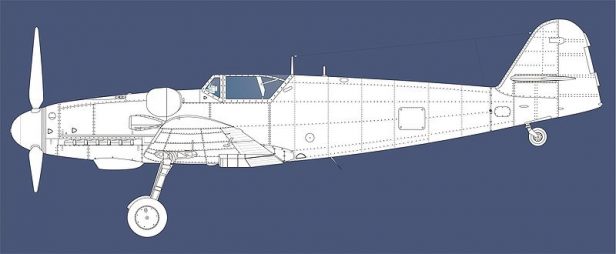 The Hangar 10 Collection has reportedly added a new Messerschmitt Bf 109 G-14 to its collection on the Pomeranian island of Usedom.
In 2017, the aircraft (S/N 462707) was fully restored to airworthy condition by Rare Bird Aviation near Vienna, Austria. It arrived at Hangar10 on February 5th and has since joined the collection's G-6 (S/N 440738) and G-12 (S/N 440738), both of which are currently available for sale.
Hangar10 states that the new G-14 "shines" with its original DB 605 engine and reports that they are looking forward to admiring all three machines in a "messerschmitt formation in the sky above the island of usedom."
Click below to check out newly released photos.

(via Hangar10 Top Image: Björn Huber via Wikimedia Commons)