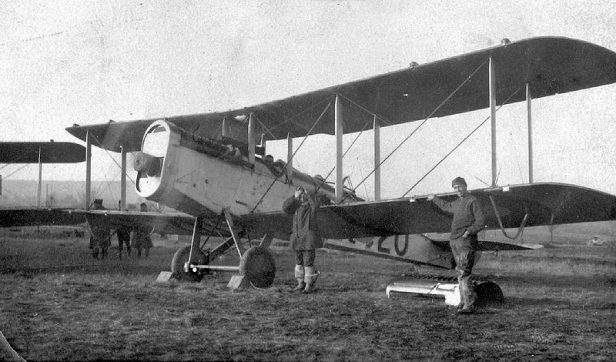 The U.S.-based "Friends of Jenny" nonprofit organization has unveiled its newly restored de Havilland DH.4.
As previously reported, the machine, which is believed to be the last DH.4 airframe in North America, has been restored to airworthy condition in order to "honor the memory of the Americans who built her, who flew in her, and who died in her."
The project saw the aircraft restored by "cadres of professionals and aficionados" and was endorsed by the WW1 Centennial Commission. The final product boasts a V-12 Liberty engine and markings representing DH.4 #6 of 50 Squadron, the machine flown by Lt. Harold E. Goettler and Lt. Erwin R. Bleckley when they gave their lives during a heroic mission on September 12, 1918, posthumously earning them both the Medal of Honor.
Plans for flight testing have not yet been announced, although the aircraft will reportedly be in attendance at the AirVenture fly-in later this month in Oshkosh, Wisconsin.
The group previously reconstructed a Curtiss JN-4, which has since performed across the country for an estimated 1.5 million spectators and is now undergoing restoration.
Check out photos of the assembled DH.4 below.

(via Friends of Jenny and Friends of Jenny)