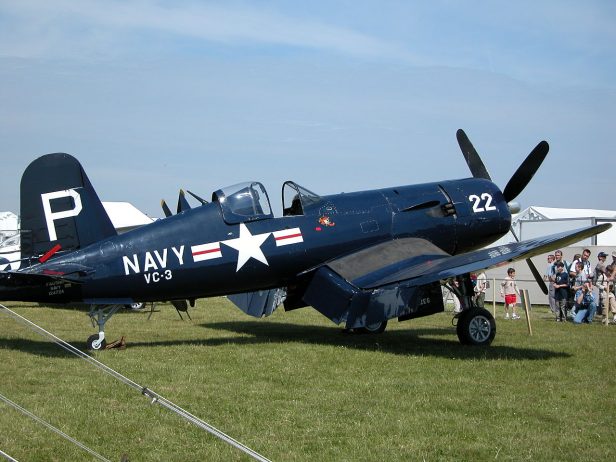 The restoration of F4U-5N Corsair F-AZEG is reportedly nearing completion in France.
The aircraft (B/N 124724) was originally constructed in 1951 and delivered to the US Navy in September of that year. In 1952, the machine was assigned to VC-3 and went on to operate from USS Valley Forge and USS Boxer before returning to the US in 1953.
In 1956 the Corsair was delivered to Honduras and saw action in the "Soccer War" with El Salvador, operating with Fuerza Area Hondurena as FAH 600. After retirement from active service, the aircraft passed through the hands of a number of owners before being acquired by Jean Salis' Les Casques de Cuir collection based in La Ferté-Alais, France in 1986.
Restoration began in 2008, and the aircraft is expected to return to the air sometime this year.
Click below to check out video of an engine test performed over the weekend.
(via Les Casques de Cuir and Sylvain Hébuterne Additional Information via Touchdown Aviation, Warbird Registry and Info-Pilote Photo: Lionel Allorge via Wikimedia Commons)