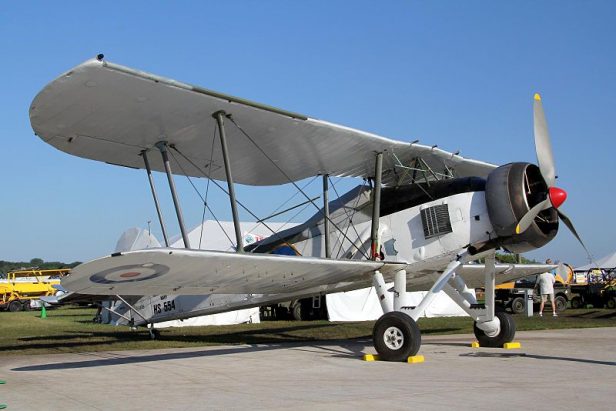 Blackburn (Fairey) Swordfish Mk II S/N HS554 (C-GEVS) has hit the market.
The aircraft was constructed by the Blackburn Aircraft Co. in 1942 and served with the Royal Navy and Royal Canadian Navy before being retired in 1946. In the past it was part of the Ernie Simmons collection in Tillsonburg, ON and is currently with Vintage Wings of Canada.
The airframe has reportedly amassed 148 hrs since restoration by Bob Spence in 1992, while the Bristol Pegasus Model 30 engine has acquired 23.5 hrs SMOH by Deltair in 2011. The engine is currently in need of a top overhaul and the aircraft is being sold as is with a price of US$650,000. Click here to check out the complete listing.
(Photo: Armchair Aviator's via Wikimedia Commons)