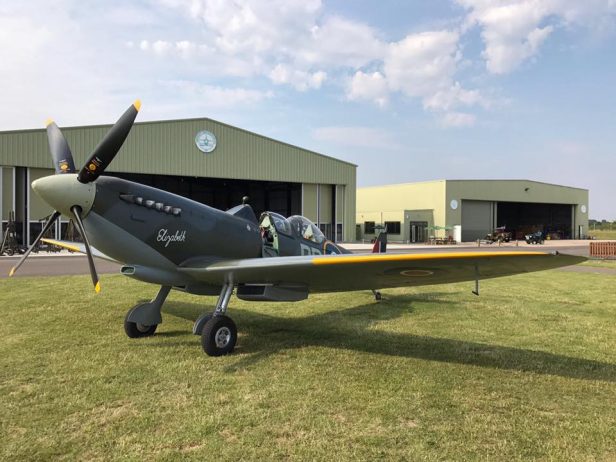 Aero Legends has reported that repairs to their Spitfire T9 NH341 "Elizabeth" have been completed, and just in time for the Battle of Britain Airshow at Headcorn Airfield this weekend.
As previously reported, the aircraft, which is used for passenger flight experiences from Sywell Airfield in Northamptonshire and Headcorn in Kent, experienced a landing on June 16th "where the undercarriage was not fully locked down." Both the pilot and passenger escaped unharmed.
Since then, Historic Flying Ltd and Aircraft Restoration Company engineers went to work assessing the damage and returning the aircraft to the skies "with almost wartime levels of service." Engine runs were performed on June 20th, followed by the completion of "outstanding rectification work" and aesthetic details.
With repairs complete, the machine will once again begin performing passenger flights, although a final return to service date has not yet been reported.
(via Aero Legends and Aircraft Restoration Company)