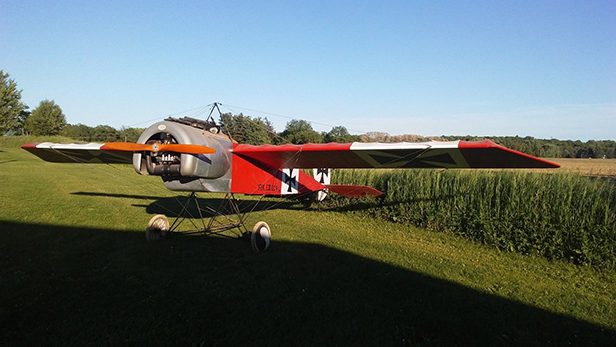 A full-scale Fokker Eindecker ultralight has hit the market.
The machine reportedly features a chromoly steel / aluminum tube airframe, a Rotax engine and a recovery chute. The fabric is said to be in "good shape," however it does have some small holes in need of repair. The machine's fuel lines are also in need of replacement.
The aircraft is located in Janesville, Wisconsin and is being offered for $10,000, although bids are also being accepted. Click here to check out the complete listing.