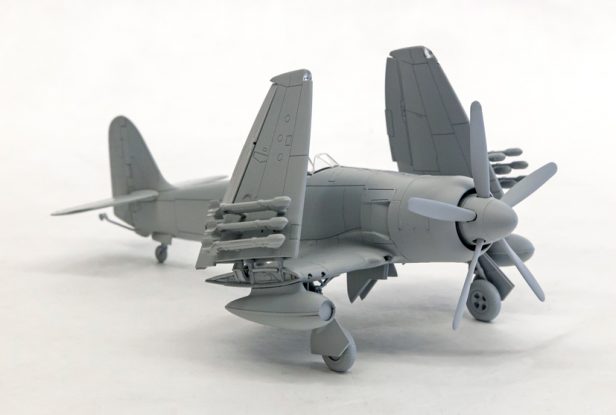 After receiving the first component frames, the Airfix development team has constructed the first test build of their upcoming 1/48 Hawker Sea Fury.
The process is part of a detailed evaluation that will cover every aspect of the tooling as well as the fit and finish of individual parts to determine if further refinements are needed. As a result, a number of pre-production photos have been released which can be seen below.
As previously reported, the new kit will reportedly allow builders to select from a variety of options, including flying and static configurations, folded or extended wings and equipment ranging from bombs and 3-inch rocket projectiles to 90 gallon drop tanks and an underwing camera pod. A Jet Assisted Take Off (JATO) pack will also be included to represent the aid given to heavily armed Sea Furys as they attempted to take off from the relatively short decks of British Aircraft carriers.
The new Sea Fury kit is currently slated for release in September 2017.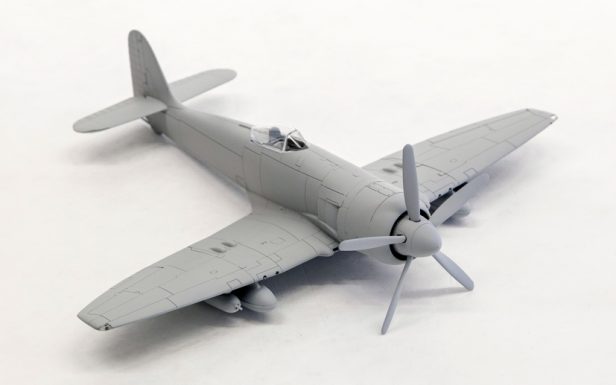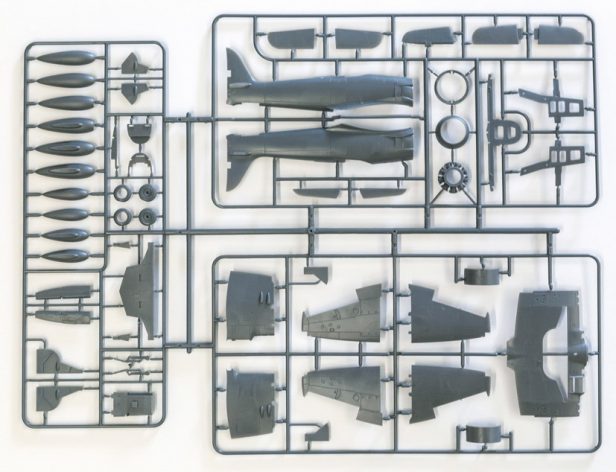 (via Airfix)