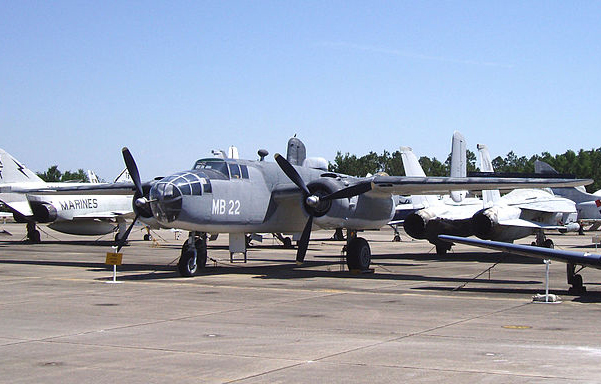 The National Naval Aviation Museum in Pensacola, Florida is refurbishing a PBJ-1D to commemorate the 75th anniversary of the Doolittle Raid.
The aircraft will be presented as a B-25B in the colors of the machine flown by Lt. Col. James "Jimmy" Doolittle, who led the mission to bomb Tokyo on April 18, 1942, four months after the Japanese attack on Pearl Harbor.
The mission marked the first time large Army bombers were flown from a Navy carrier, carrying limited fuel that would provide only enough range to reach Tokyo before attempting to land in China. Tragically, three of the 80 airmen who participated in the mission were killed. Eight others were captured by the Japanese, three of whom were later executed.
The museum's aircraft has been stored outside for years, and continued exposure to the elements has resulted in significant corrosion. So far, over 4,000 hours have been invested in the restoration, much of which consisted of removing and repairing corroded areas and treating sections of the machine with a corrosion preventative. A great deal of time has also been spent ensuring that the markings perfectly match those seen on Doolittle's original machine.
Steve Granger, a museum aircraft preservationist, often reflects on the Doolittle mission while working on the project, stating "The key issue for me is the mindset of the 80 airman, knowing the risk that they were taking. It was something much greater than themselves and they realized the impact that it would create."
The B-25 will be unveiled on April 18 and will be displayed outside the museum's Blue Angels Atrium. Check out the video below to see the progress so far.
(via PNJ Photo: Bill Larkins via Wikimedia Commons)