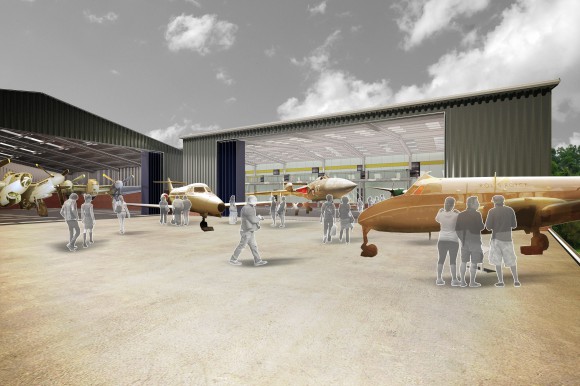 The de Havilland Aircraft Museum in Hertfordshire has launched a crowdfunding campaign to raise funds for a new hangar that will help ensure the survival of the museum's collection of historic aircraft, many of which are currently displayed outdoors.
The museum has reportedly received planning permission and has also applied for a Heritage Lottery Fund grant to cover £1.5 million of the building's estimated £2.2 million total cost. A Round 1 development grant of £30,000 has already been awarded to the museum and a Round 2 submission is planned for the latter part of the year. A decision from the HLF is expected sometime next year.
The crowdfunding campaign is focused on raising an additional £700,000 needed to complete the hangar, which will reportedly incorporate a learning centre and event space while also permitting critical restoration work to be completed and the museum's open season to be extended.
For additional information, or to make a contribution, click here.