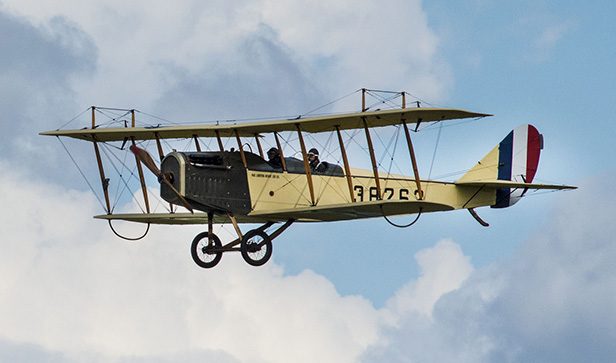 Kentucky-based nonprofit Friends of Jenny has announced that their Curtiss Jenny reproduction (N38262) will be rebuilt following an emergency landing last week.
As previously reported, the aircraft departed Bowling Green-Warren County Regional Airport on August 12th and climbed to roughly 100ft before heading toward the No.4 fairway of CrossWinds Golf Course, clipping a tree during its descent.
Thankfully, the pilot was not seriously injured, but the impact did cause significant damage to the machine's airframe, which now needs to be rebuilt in time to commemorate the 100th anniversary of the airmail service in August 2018, when it is scheduled to reenact the inaugural flight from College Park, Maryland to New York City.
Friends of Jenny states that it is currently in the process of working out the details, talking with those who can help rebuild her and determining what it will take to make her airworthy again. In the meantime, the organization is seeking support from the public in the form of volunteer labor, financial support, or simply well wishes in their effort.
Click below to check out the complete statement.
(via Friends of Jenny Photo via Flickr)