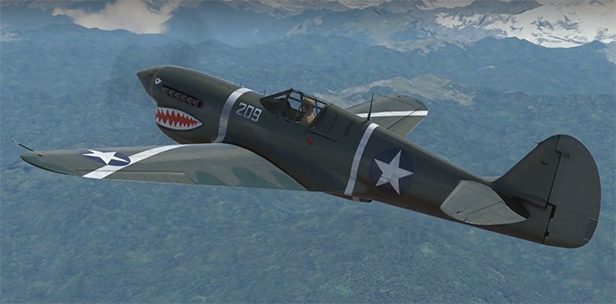 Blue Sky Flight Simulations has announced the upcoming release of a P-40F Warhawk for Dovetail's new Flight Sim World.
The model is the first aircraft Blue Sky has developed for the new simulator and was reportedly designed with an emphasis on historical accuracy. The product is said to be the result of extensive research utilizing flight manuals, pilot and technician experience and examinations of the physical aircraft.
Screenshots reveal a number of livery options that appear to include 42-10664 "Trixie" flown by Capt. Joe Bloomer of 318 FS/325 FG; 41-18825 "Miss Alma" flown by Capt. Al Johnson of 68 FS/347 FG; 41-19831 "White 209" of 68 FS/347 FG; and 41-14349 "Madkot" flown by Konstantin "Kostia" Rozanoff, CO of the Free French GC II/5 "Lafayette," among others.
Pricing and a final release date have not yet been announced. Click below to check out additional screenshots and a promo video.