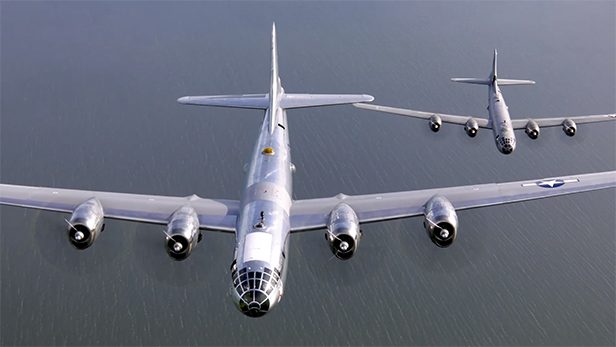 On Saturday, the world's only airworthy B-29 Superfortresses, "FIFI" and "Doc", returned to the air for their second flight together during AirVenture 2017's Bomber Day.
The occasion gave crowds an opportunity to witness the two machines flying in close formation, a sight that was lacking when they performed their first flight together last Tuesday. The B-29s were joined by a B-17 and B-25s which were on hand to commemorate the 75th anniversary of the Doolittle Raid. The event also included a B-1B, B-2, and B-52H formation flight.
Click below to check out video of the historic performance, as well as a wonderful EAA video containing stunning air-to-air footage and background information on Doc's history and restoration.
(via airailimages, AirshowStuffVideos and EAA)