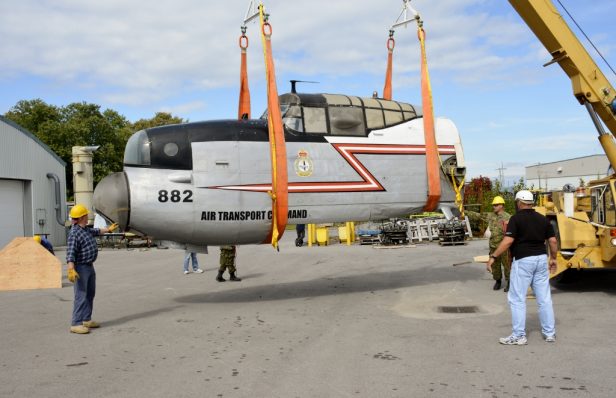 After facing years of deterioration and an uncertain future, Avro Lancaster KB882 has finally arrived at its new home.
After the Royal Canadian Air Force (RCAF) officially handed KB882 over to the National Air Force Museum of Canada (NAFMC) last month, military and civilian technicians from the museum and the RCAF's Aerospace and Telecommunications Engineering Support Squadron (ATESS) began working around the clock to meticulously disassemble the aircraft for delivery from Edmundston, New Brunswick to Trenton, Ontario via flatbed truck. The wing structures arrived at the museum last week, followed by the fuselage, engines and propellers on Wednesday. The tail was apparently delivered yesterday.
As previously reported, the aircraft is one of 430 Mk.X models built by Victory Aircraft Ltd. in Canada, and is one of only 17 complete Lancasters known to exist. It served with RCAF Group 6 Bomber Command in WW2 and performed 11 operational sorties over Europe before being transported back to Canada in preparation for deployment to Japan (the war ended before this plan came to fruition). The bomber had been on outdoor display at Edmundston Airport for over 50 years and constant exposure to the elements has left it in "critical condition".
Now at its new home, NAFMC will begin the process of fully restoring the machine for static display. The target date for completion is currently April 1, 2024, a date that will coincide with the 100th anniversary of the RCAF.
Click below to check out additional photos of KB882's arrival at NAFMC.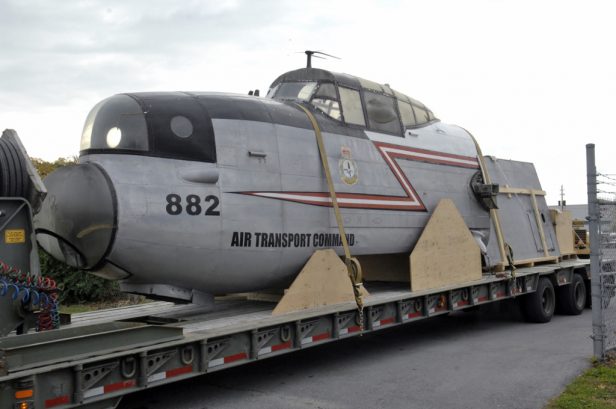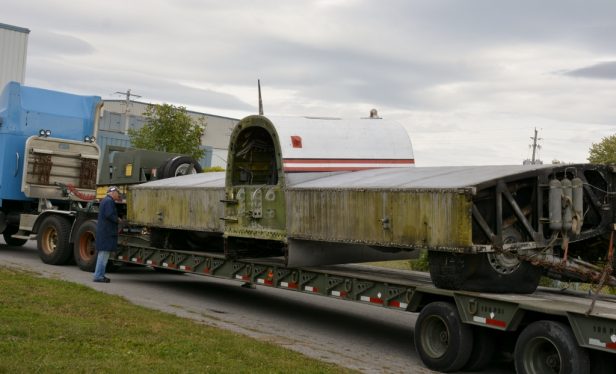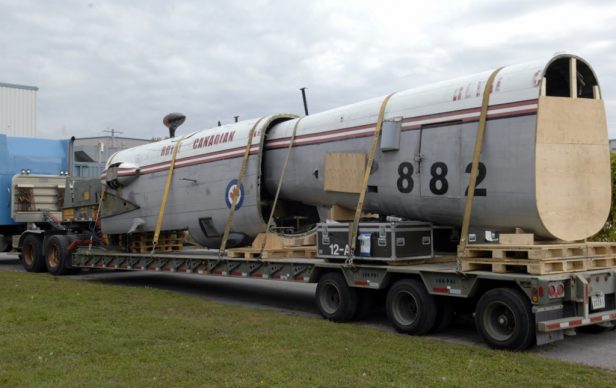 (via RCAF Photos: Josh Bambrough, NAFMC)