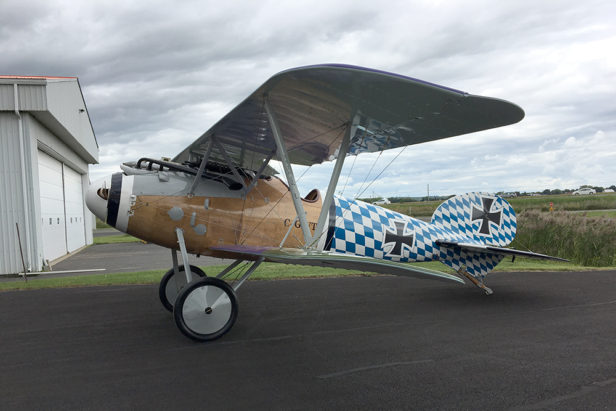 An Albatros D.Va reproduction constructed in Canada between 2008 and 2017 is available for sale. The aircraft is powered by a 6-440 Ranger 200 hp engine and wears the colors of the D.V flown by Lt. Hans Böhning of Jagdstaffel 36 / 76 and later Uffz. Hopf, also of Jagdstaffel 76.
Click below to check out a series of photos detailing the machine, as well as a list of specifications and contact information.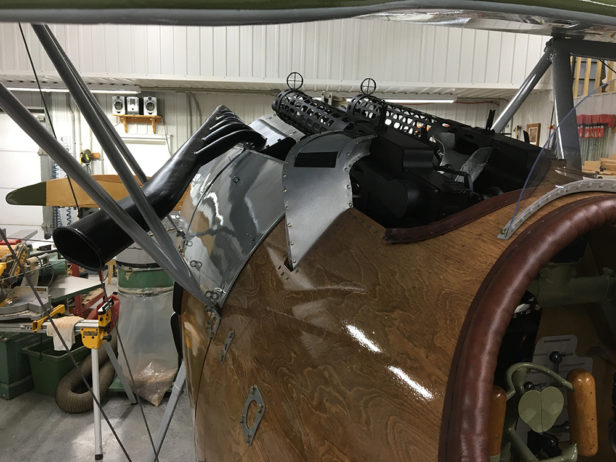 Machine guns made of aluminum. The outside of the fuselage is plywood (aircraft 3 mm 6 ply Russian plywood).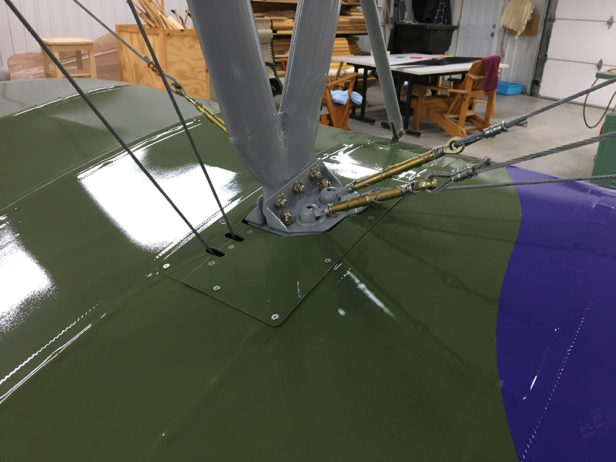 On the lower wing near the port strut we see an access trap to check the pulleys in the wing.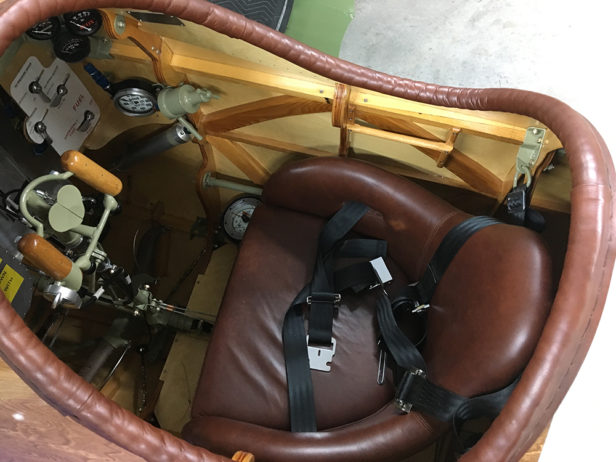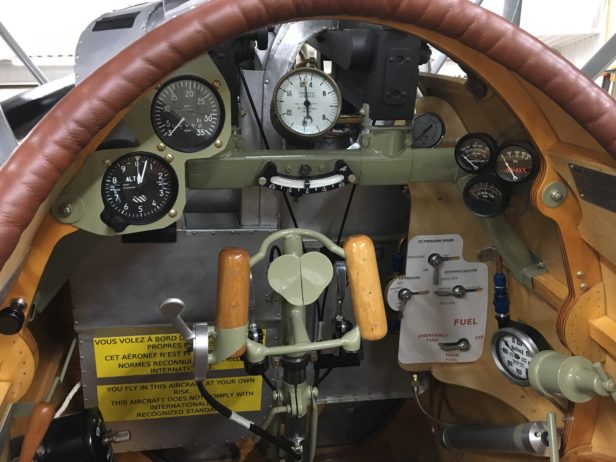 Detail of the cockpit. The seat is covered in genuine leather with 4-point belt. From left the panel features an altimeter, tachometer, a non-functional tachometer (center), engine and oil temperature, oil pressure, air pressure, fuel level, fuel tank valve, reserve fuel.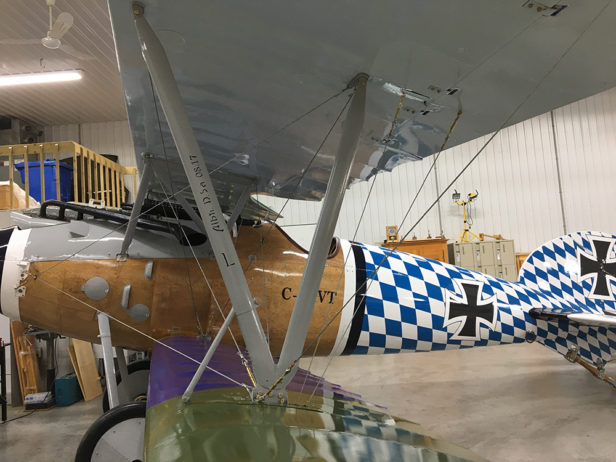 Detail of port interplane strut, which is inscribed with the aircraft type as well as dates indicating the first (2008) and last (2017) years of the reproduction's construction. The machine is covered in Ceconite 101-3 fabric.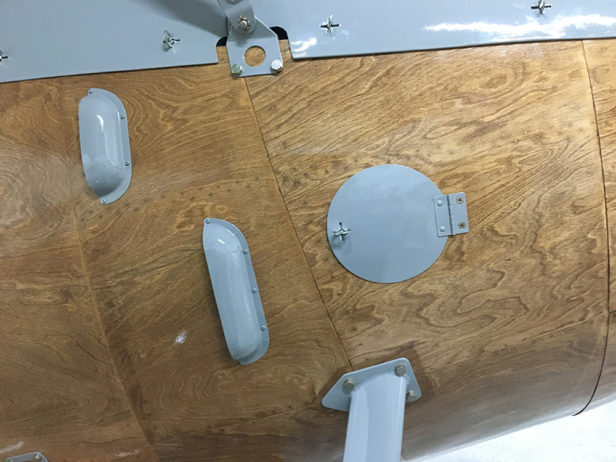 The hot air outlets on the forward fuselage were crafted from aluminum by the builder's friend, Ron.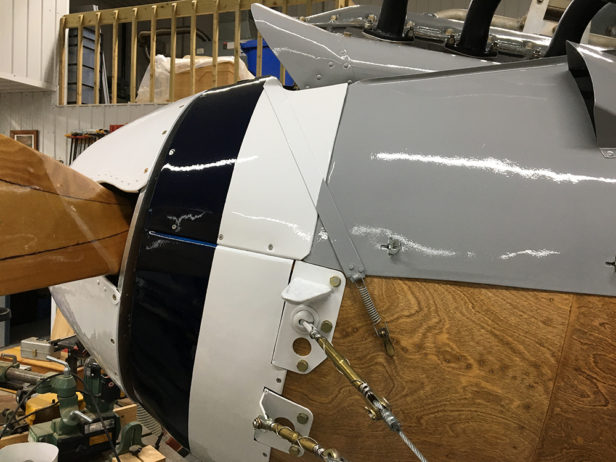 On the hood's port side, we see two channels to provide cooling air to the engine's six cylinders.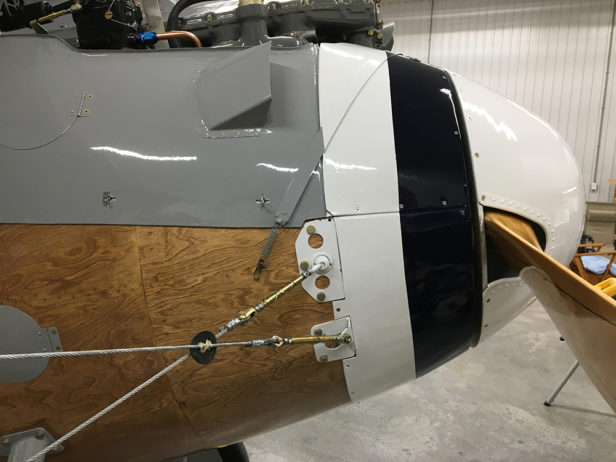 On the hood's starboard side, there is a carburetor air inlet.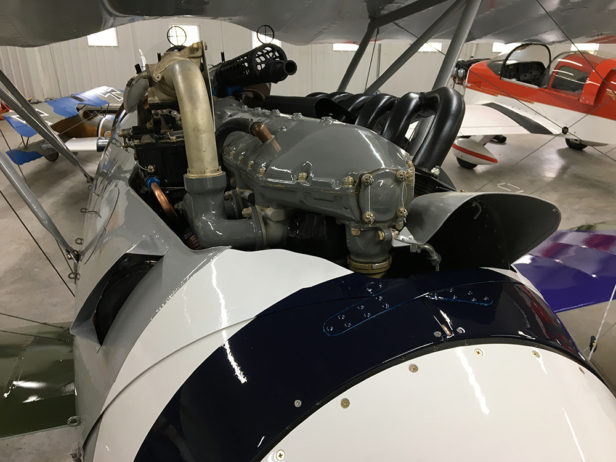 Ranger 6-440 200 HP engine reconditioned for the Albatros.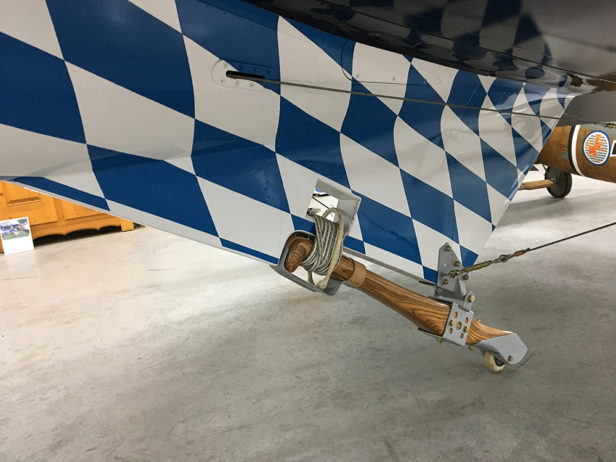 The tailskid is made of ash and features an integrated wheel and bungee suspension.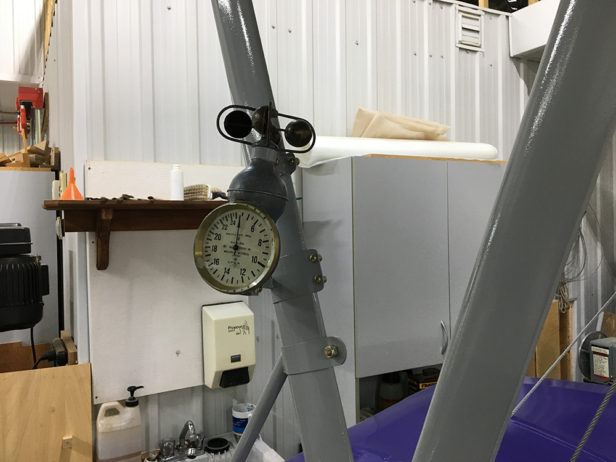 Original air speed anemometer (1916).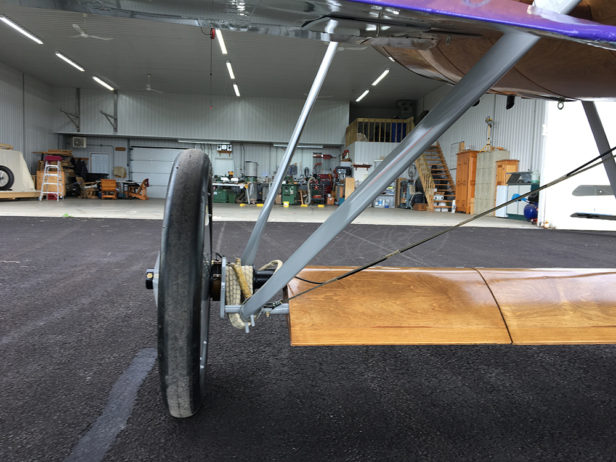 The landing gear employs 30X3 1/2 Firestone (smooth black) tires, 30×3 1/2 Clincher rims and bungee suspension.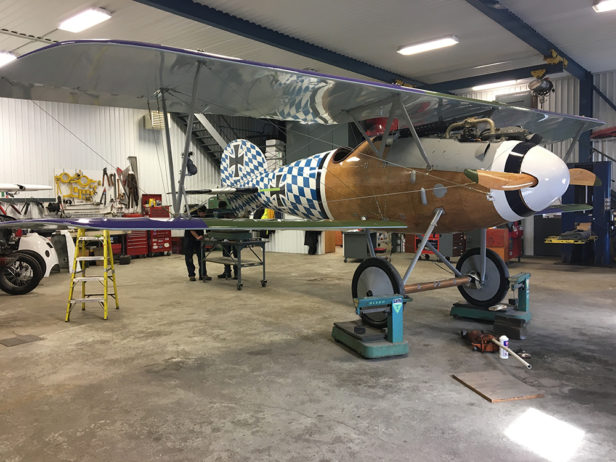 Weight: 1,545 lbs / 701Kg.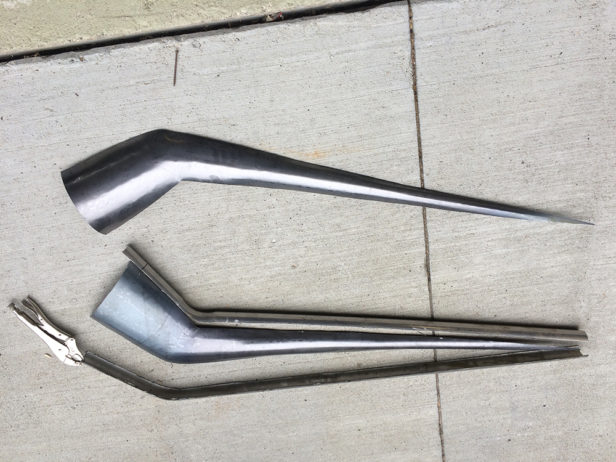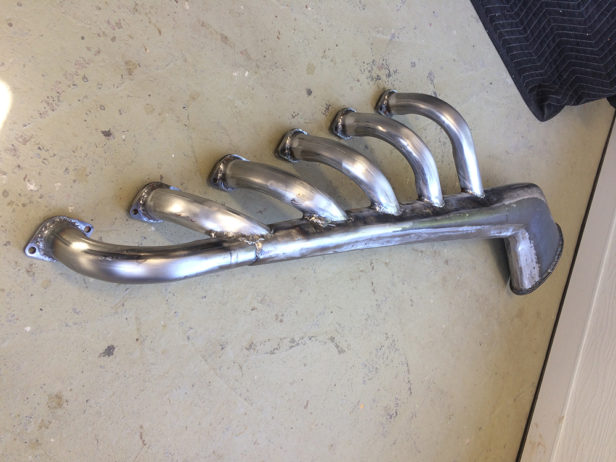 Manufacture of the silencer.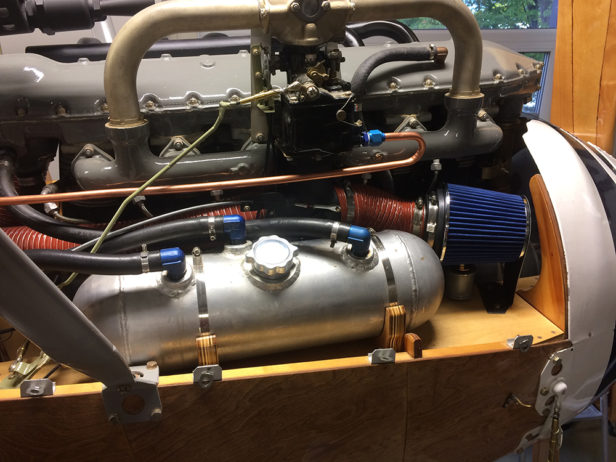 Basin oil (3 gallons) carb-heat, air filter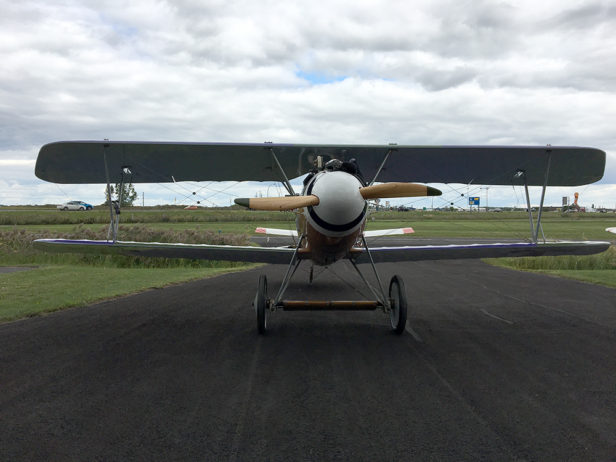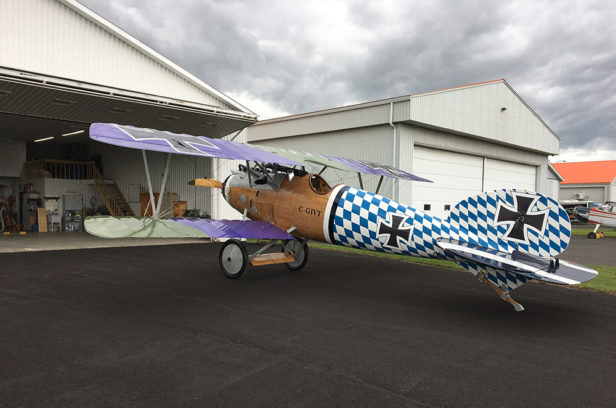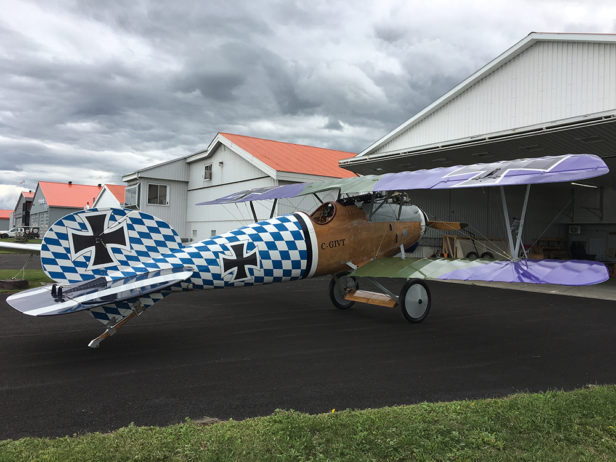 A list of specifications for the aircraft is available here (PDF in French). Pricing is available upon request. For additional information click here to contact builder Fernand St Andre.
Want to see more of this Albatros reproduction? Check out issues 1 and 5 of The Flying Machine journal.