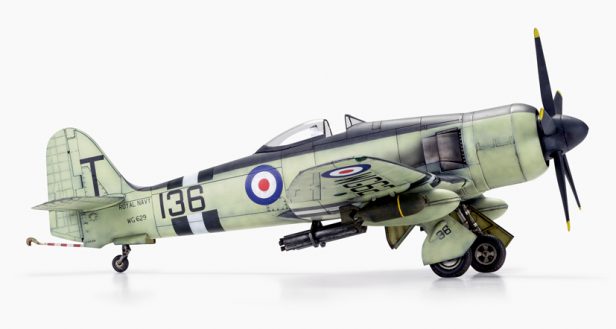 Airfix has released new details on their upcoming new tool 1/48 Hawker Sea Fury FB.II, including livery options and a look at the finished product.
As previously reported, the kit was developed with assistance from drawings, reference books and photographs as well as advanced LIDAR scan data which "uses light from a laser to accurately map the surface of the subject aircraft in three dimensions". The result will reportedly allow builders to select from a variety of options, including flying and static configurations, folded or extended wings and equipment ranging from bombs and 3-inch rocket projectiles to 90 gallon drop tanks and an underwing camera pod. A Jet Assisted Take Off (JATO) pack will also be included to represent the aid given to heavily armed Sea Furys as they attempted to take off from the relatively short decks of British Aircraft carriers.
The newly released build images show the model wearing the colors of FB.II WG629 of No.807 NAS as it appeared during the summer of 1952 while deployed in the Mediterranean. The kit will include marking options for WJ236 of No.801 NAS and VR930, currently operated by Royal Navy Historic Flight of Yeovilton.
The kit is currently slated for release in November. Click below to check out additional photos.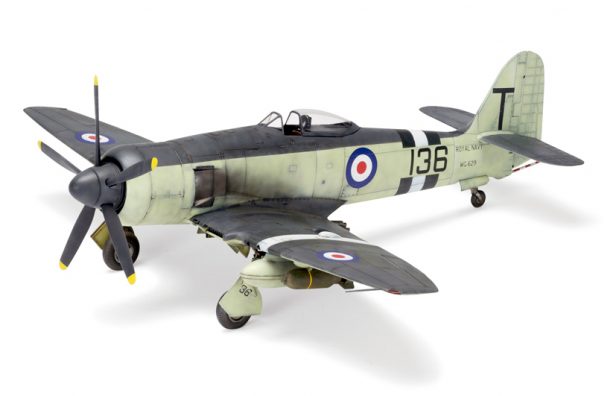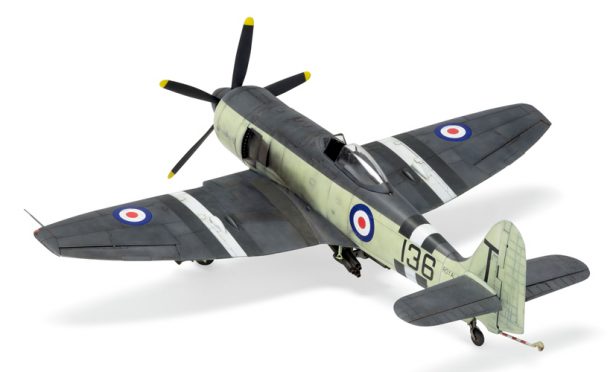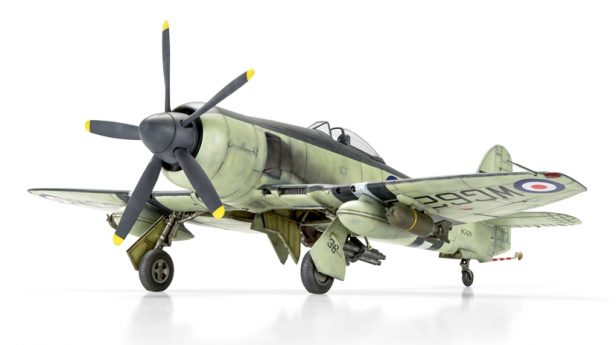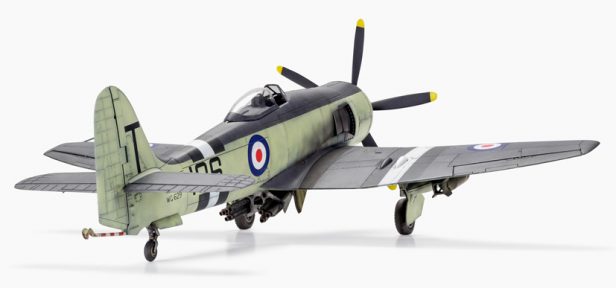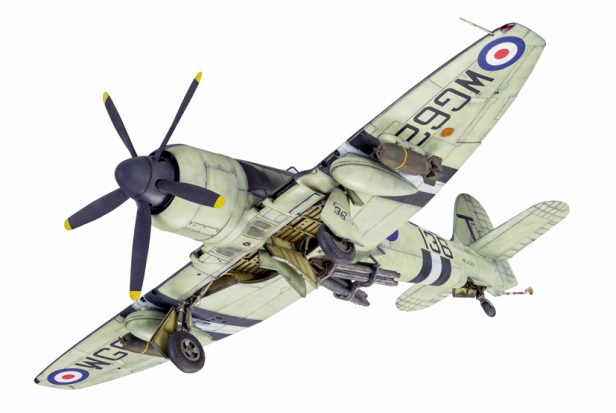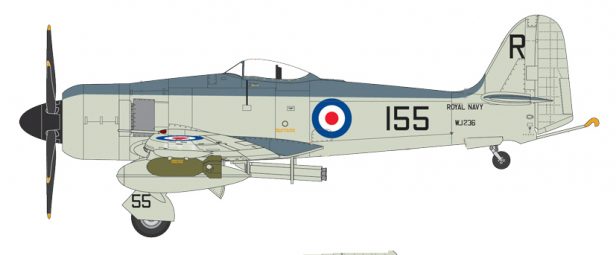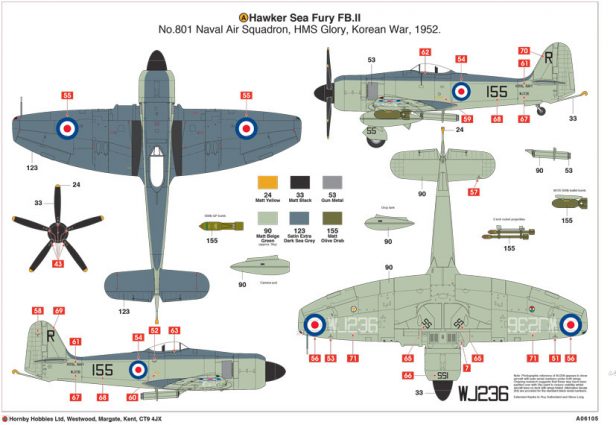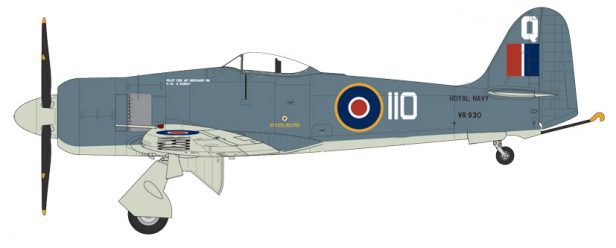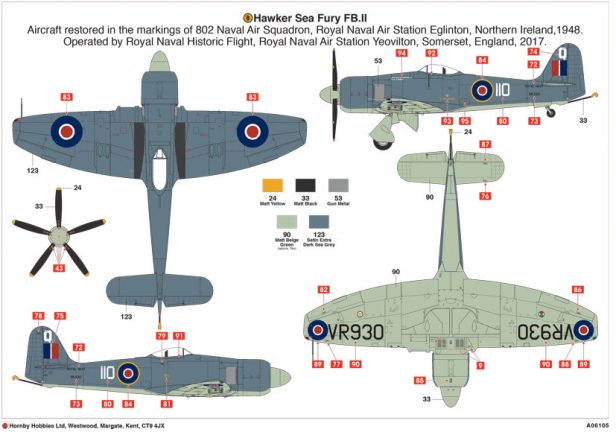 (via Airfix)