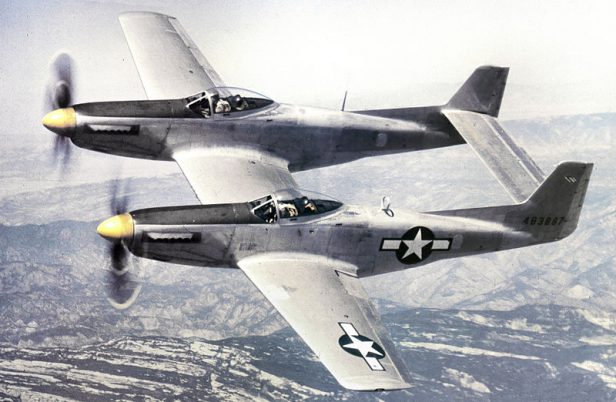 Yesterday, newly restored XP-82 Twin Mustang S/N 44-83887 (seen above) returned to the air for the first time since December 14, 1949.
As previously reported, the F-82 long-range escort fighter was designed late in WW2 and became the last propeller-driven fighter produced in quantity for the U.S. Air Force. Tom Reilly of Douglas, Georgia acquired the XP-82 prototype from Walter and Margaret Soplata in 2008 and restoration to airworthy condition began that July at Douglas Municipal Airport. Additional F-82 parts were sourced from Alaska and Colorado and a rare, left-hand turning Allison V-12 was located in Mexico. Additional components, including full second cockpit controls and a second canopy (one that "is completely different from any P-51 type") were sourced from San Francisco and Tampa, respectively.
Click below to check out the full announcement as well as a photo of the machine returning to the air.