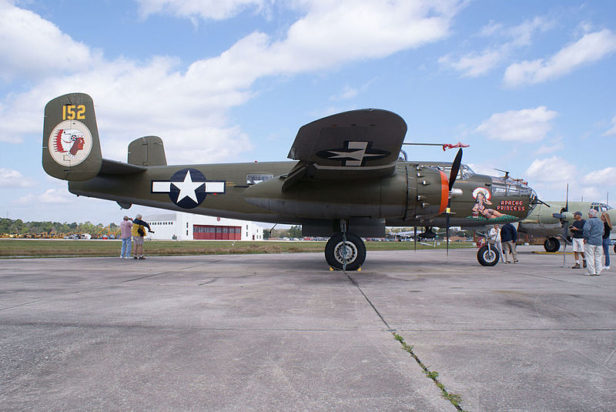 After releasing part 1 last week Fantasy of Flight owner Kermit Weeks has returned for the second installment of his Kermie Cam B-25 tour, which explores the whole aircraft interior, from tail to cockpit.
As previously reported, the machine (S/N 43-28059) was originally delivered in 1944 and was used for training during WW2 and for some time after the war ended. In the 1950s it was used for proficiency flying and transport duties. Following military service, it operated as a tanker fitted with a 1000 gallon tank and passed through the hands of several owners before being acquired by Weeks and restored.
Click below to check out the new video.