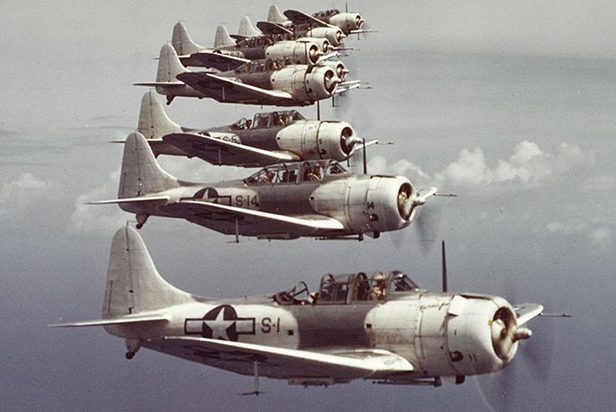 Yankee Air Museum at Willow Run Airport in Belleville, Michigan has welcomed a new addition to its collection in the form of a Dauntless dive bomber.
Few details have been released, although the aircraft was reportedly salvaged from Lake Michigan in the 1990s and will become the centerpiece of a new exhibit that will see it displayed in the condition in which it was found.
Access to the Dauntless is said to be closed off to the public while the new exhibit is under construction. It is currently expected to open in October 2018.
Click below to check out photos of the aircraft following its arrival.

(via Yankee Air Museum)