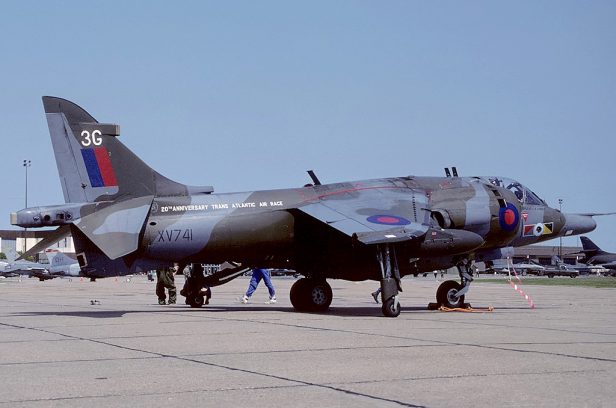 A temporary home is being sought for a newly restored Harrier with a historic past.
The aircraft (XV741) won the transatlantic race from London to New York in 1969, an event held by the Daily Mail to commemorate the original 1919 flight by Alcock and Brown. Departing from a coalfield near St. Pancras, RAF test pilot Tom Lecky-Thompson flew the machine to the Empire State Building in 6 hrs 11 mins and 57 seconds.
XV741 was recently restored by Jet Art Aviation, Ltd. in a process that included the removal of 17 layers of paint. The aircraft is reportedly being kept in a hangar just south of York, and while it does have an eventual home, the owner would like the jet to be placed on public display "in a suitable museum environment so the aircraft and restoration work can be enjoyed by the public, especially for the 50th anniversary of the race next year."
A loan period of up to 3 years would be considered.
Click below to check out recent restoration updates.
(Forces Network via Jet Art Aviation, Ltd. Photo: Mike Freer / Touchdown-aviation via Wikimedia Commons)