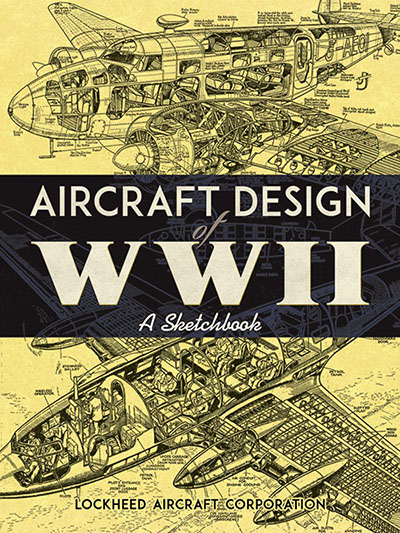 The Lockheed Aircraft Corporation has compiled a treasure trove of cutaway drawings revealing the internal structures of classic 1940s aircraft in their newly released book Aircraft Design of WWII: A Sketchbook.
The volume includes "art from the top magazines of the era: Aeroplane, Flight, Aviation, L'Aeronautique, and others" and focuses mainly on American models, which are described with extensive notes and explanations (select British and German planes are featured as well).
The two-part treatment begins with a look at individual components: wings, empennage, controls, fuselage, landing gear, interior elements, and armament. The second part focuses on complete aircraft, depicting military and commercial single-, twin-, and multi-engine planes.

Formed in 1912, Lockheed Aircraft Corporation was a leading WWII aircraft manufacturer and was responsible for the only plane in production throughout the entire war, the P-38 Lightning. Lockheed's Chief Engineer, Hall L. Hibbard, states the book's intention in the Preface: "to give the designer a collection of ideas, in sketch form, that will stimulate his own creative and inventive mind."
The book is said to be a valuable resource for model builders, vintage aircraft enthusiasts, and "any creative person with an interest in the field".
Product Page ($12.25)