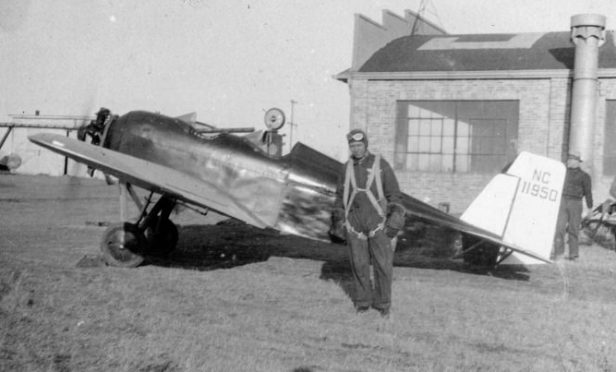 Earlier today, the world's only fully restored Watkins Skylark SL was dedicated at the Kansas Aviation Museum in Wichita.
The LeBlond-powered machine was originally built in 1931 at the nearby Watkins Aircraft Company, but crashed in 1933. In later years, remaining components of the aircraft, including the vertical fin and wings, were discovered on a farm in southeast Kansas and presented to the Kansas Aviation Museum.
With all of the principal components on hand, the museum began a complete restoration, creating a set of blueprints from existing photographs. Now, 10 years later, the Skylark has been returned to its former glory.
According to Kansas Aviation Museum Executive Director Dana Steffee, viewing the aircraft today is "like stepping back in time, because this would be exactly what that plane looked like then," adding that visitors are "not going to see that anyplace else."
Click below to check out photos of the museum's aircraft.
(via kmuw and Kansas Aviation Museum Top Photo: SDASM Archives via Flickr)