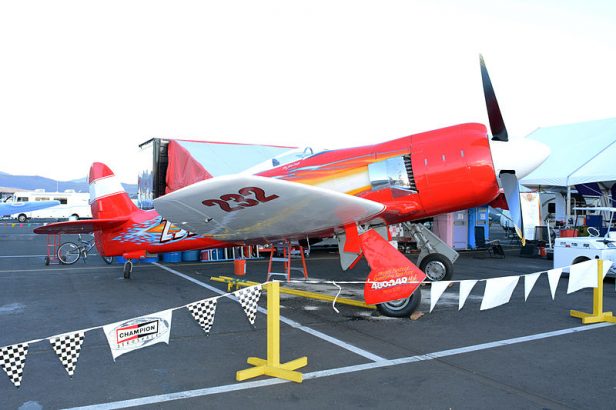 Hawker Sea Fury FB.11 N232MB, a 2006 National Champion and winner of Reno Unlimited Gold, has hit the market.
Dubbed "world's fastest Sea Fury," the aircraft reportedly received a full restoration to 0 time condition as well as a modification to Unlimited Air Racer configuration by Sanders Aeronautics in 1998. These modifications were said to be done "to enable the airframe to be returned to stock condition."
The machine was originally built as a Mk 11 in September 1947 with a Bristol Centaurus engine, however, this was replaced during restoration with a Curtis Wright R-3350-93 (currently in need of overhaul), a process that is said to have included the installation of a custom engine mount. Additional work reportedly included a boil-off heat exchange system, new oil and fuel lines and new instruments and wiring. In addition, the wing inlets on the left side were sealed in an effort to reduce drag, and a racing canopy was designed to replace the stock unit.
The machine is reportedly offered with two sets of wings: 1 set stock wings (installed) and 1 set of clipped Sea Fury wings for racing. Race 232 is currently available for $750,000. Click here to check out the complete listing.
(Photo: D Ramey Logan from Wikimedia Commons)