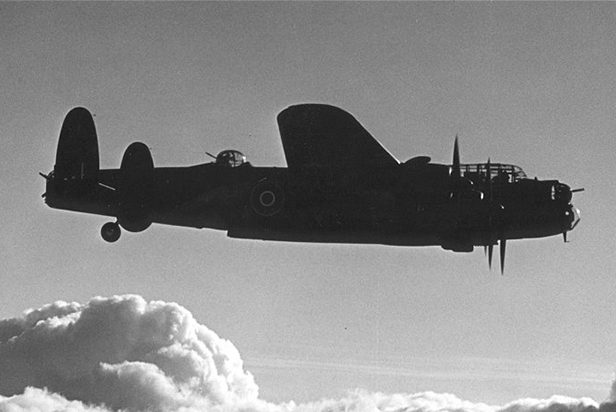 Yesterday, a Dutch firm began working to recover the submerged remains of an Avro Lancaster from a waterway near Warten in Alde Feanen, Holland.
The aircraft, R5682, served with 61 Squadron and departed RAF Syerston in Nottinghamshire on the night of September 4-5, 1942 on a mission to bomb Bremen, Germany. The Lancaster was hit by flak near the Dutch coast before being attacked by a nightfighter. Four members of the crew managed to bail out and were captured, while two others, including pilot Peter Joslin, were killed.
Tailgunner James Cooper of Quebec, Canada lost communication with the rest of the crew during the attack and went missing. It is believed that his remains are still with the aircraft, which prompted the current recovery effort.
The wreckage is said to be "largely complete" although it is located in "a swampy area that is very difficult." Evander Broekman, project leader for aircraft recovery firm Leemans Special Works states:
"It is in about 8m (25ft) of water and we will have to go down with a dam about 16m (50ft) and drain inside it and remove the soil. It is dangerous because of water pressure on the dam and underneath from the soil."
Yesterday, crews began building the cofferdam around the site. It is thought that the wreck may not be uncovered until November.
The aircraft's future is unclear at the moment, although Broekman reports that "any museum interested in the wreckage would have to put in a request."
(via LincolnshireLive and BBC)