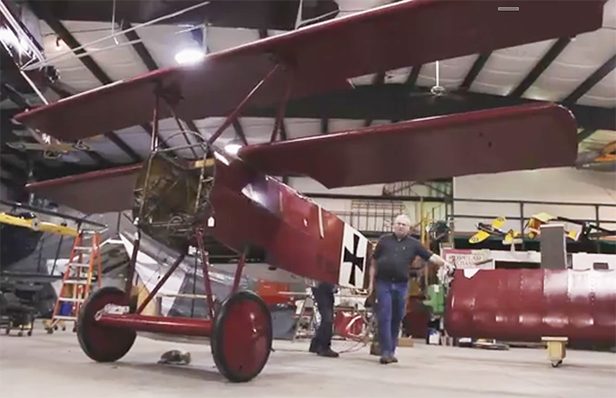 Owls Head Transportation Museum in Maine has begun work on their Fokker Dr.1 reproduction with the hope of returning it to airworthy condition and using it as the centerpiece of a new exhibit.
So far, the engine and all three wing panels have been removed in preparation for the project, which will include structural repairs, new fabric and an engine overhaul.
As previously reported, aircraft was built in the 1970s by Kenneth Cianchette and performed at museum events until 2014, when it was discovered that considerable repairs were needed. The museum is in the midst of a Kickstarter campaign to cover associated costs and is offering a number of rewards for contributors ranging from hats and t-shirts to fabric sections of the aircraft.
Click below to check out videos of the work done so far.
If you would like to learn more, or contribute to the project, click here.
(via Owls Head Transportation Museum and WCSH Thanks, Pascal!)