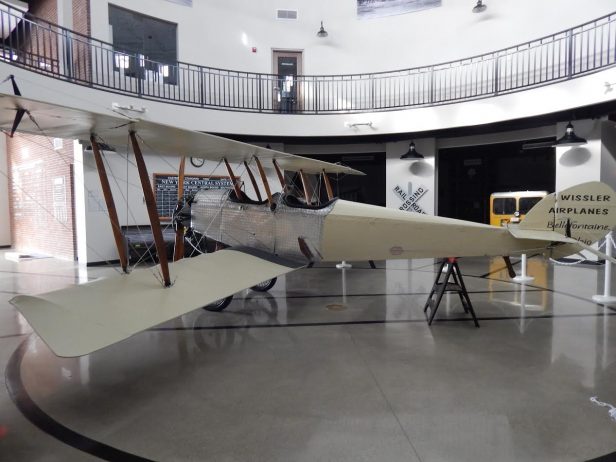 After four years of painstaking restoration, a Wissler WA-6 is slated to make its public debut at Ohio's Logan County Historical Society Transportation Museum.
The aircraft was built by Bellefontaine resident Clarence Wissler in 1922. Before moving into the world of aviation, Wissler had made a name for himself by building the first wireless radio in Logan County and also by entertaining crowds as an escape artist. He worked as an aviation mechanic and formed Parks Field, a landing strip located along Ludlow Road which was visited by pilots from around the world. He also constructed three of his own aircraft beginning in 1915 with a Baby Monoplane. This was followed by the WA-6, and finally the WA-9, which was his most successful machine.
The WA-6 was built on the second floor of L. & A. Wissler Dry Goods at 106 S. Main Street in Bellefontaine, and logged a mere 100 hours before crashing in a wooded area. It was acquired by the museum several years ago, and although the fuselage is original, volunteers had to fashion new landing gear as well as wing and tailplane surfaces – a process that was preceded by a months long search for original drawings.
The restored aircraft will be suspended from the ceiling of the museum on January 17th, where it will join a replica of Wissler's 1915 monoplane. It is hoped that work will be complete and the area open to the public by January 20th.
(via Springfield News-Sun and Peak of Ohio Photos: Logan County Historical Society)