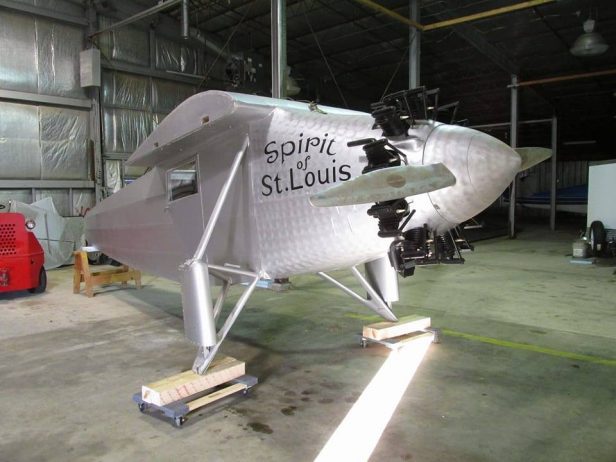 The Wings of the North museum in Eden Prairie, Minnesota will be displaying a Spirit of St. Louis Replica from the 1957 Jimmy Stewart film The Spirit of St. Louis.
Four examples of the type built built by Warner Brothers Studios for the production, which told the story of Charles Lindbergh's trailblazing solo flight across the Atlantic Ocean in 1927. Among them was this static model that was used for ground shots.
The replica eventually found its way to Minneapolis St. Paul International Airport, where it was suspended in the terminal, however, it was "mothballed" when the structure was remodeled. An agreement with the Metropolitan Airports Commission brought the machine to Wings of the North on Tuesday, where it is currently in the process of being assembled and "spruced up".
A final date for display has not yet been announced. Click below to check out photos of its arrival.

(via Wings of the North)