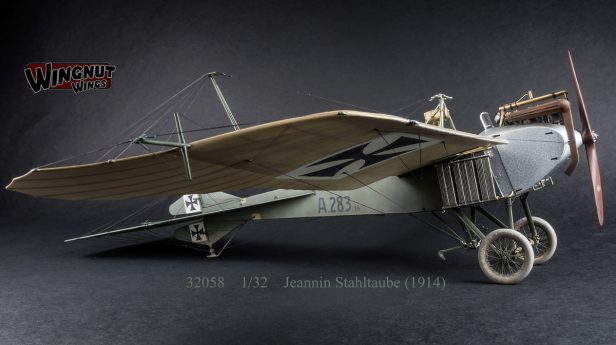 Wingnut Wings has released the first build images of their upcoming 1/32 model kit of the 1914 Jeannin Stahltaube (Steel Dove), a copy of the Etrich Taube employing a steel tube fuselage.
As previously reported, the kit will reportedly boast 165 high quality injection moulded plastic parts, 21 photo-etched metal detail parts and a number of build options, including 100 hp Daimler-Mercedes D.1 and 120 hp Argus AS.II engines and injection moulded or photo-etched wire wheels. Builders can also choose from optional propellers, exhaust manifolds, gravity fuel tanks, pistol armament and hand dropped bombs.
Cartograf decals will feature markings for 5 aircraft, including 172/14 (Lt. Fritzlohn), 180/14 (Deutches Technikmuseum Berlin), 271/14 (Emil Wendler), 283/14 (Adlershof-Johannisthal) and 319/14 (Armee-Flug-Park 9b).
The kit is currently slated for release in October and will reportedly sell for US$119. Click below to check out additional photos of the assembed kit, built by Slovak Republic modeller Zdenko Bugan.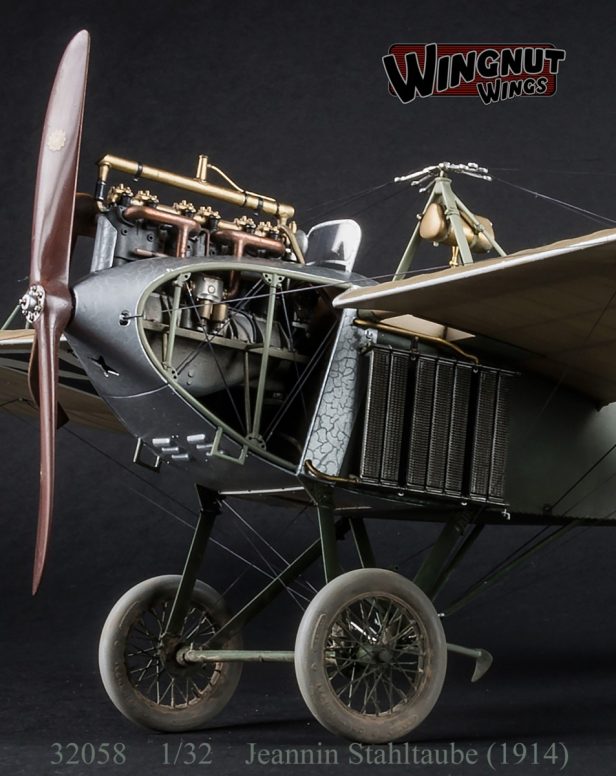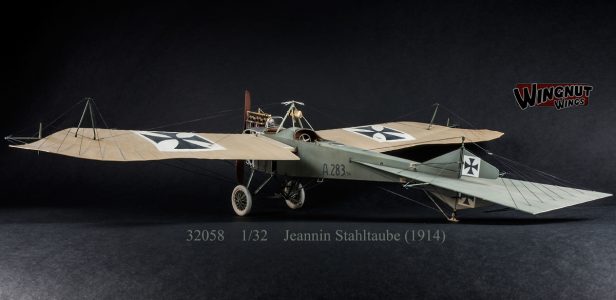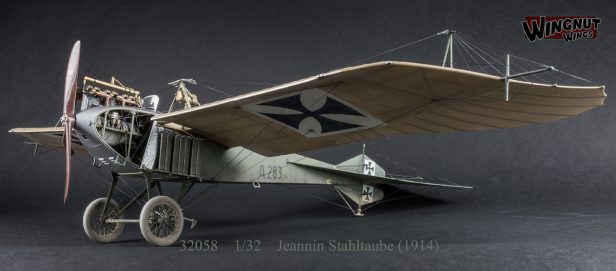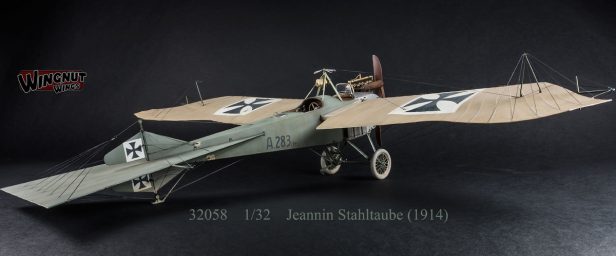 (Wingnut Wings via AeroScale)