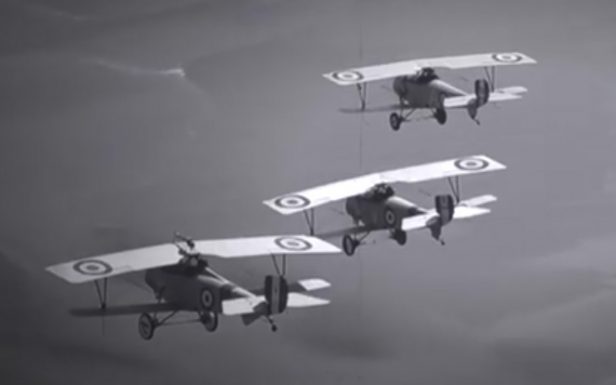 On Sunday, VIMY Flight carried out their mission of performing a flypast of the Vimy Ridge Memorial during the commemoration of the WW1 battle's 100th anniversary.
The effort was the culmination of months of preparation and marks the role played by the RFC during the conflict, which saw four Canadian divisions capture the strategic location from three German divisions, suffering heavy casualties in the process.
The team of dedicated volunteer pilots and builders, which operate as part of Canada's First World War Commemoration Program, had their replica aircraft transported to France aboard an RCAF C-17 Globemaster last month. Among the machines were four reduced scale Nieuports and two full-scale Sopwith Pup kitplanes built especially for the occasion by the Canadian Museum of Flight.
However, even with the flypast behind them, VIMY Flight still has additional events planned, and will reportedly "complete the mission by returning to Canada and crossing our glorious country over the summer to celebrate our 150th year of nationhood".
Check out video of Sunday's flypast below.
The Vimy Flight of Canada fly five replica First World War aircraft past the Vimy Memorial to mark the role played by the Royal Flying Corps 100 years ago during the Arras Offensive.

#Vimy100 #WW1

Posted by Commonwealth War Graves Commission on Sunday, April 9, 2017
(via VIMY Flight, Commonwealth War Graves Commission, Shane Hunt and duchateau hubert)