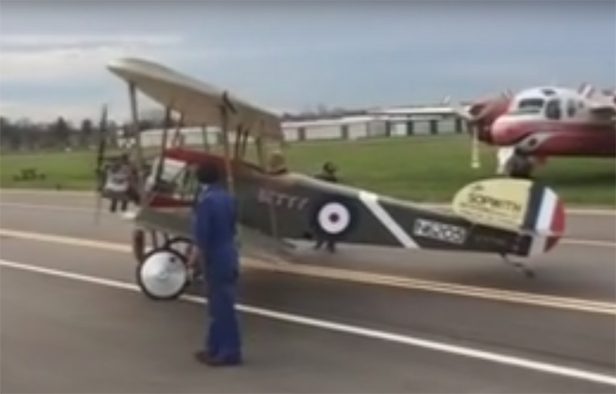 The Canadian Museum of Flight has reported that the first flight of their Sopwith Pup replica was performed yesterday evening from Langley, British Columbia.
As previously reported, the aircraft is the first of two Pup projects taken on by the museum to participate in Vimy Flight, part of Canada's national First World War commemoration program that will commemorate the 100th anniversary of the Battle of Vimy Ridge. The conflict, fought from April 9-12, 1917, saw four Canadian divisions capture the strategic location from three German divisions, suffering heavy casualties in the process. The two Pups, as well as a four Nieuport kitplanes, will be shipped to France to perform a flypast of the Vimy Ridge Memorial on April 9th. They will then participate in an educational tour across Canada before becoming part of a permanent exhibit at the museum.
The VW-powered aircraft was built from an Airdrome Aeroplanes kit and wears the colors of N6205, "BETTY" flown by Sub Lt Joseph Fall of 3 Squadron RNAS. Pilot Allan Snowie stated that "she flies beautifully".
Click below to check out a photo of yesterday's flight.

(via Canadian Museum of Flight and Vimy Flight)