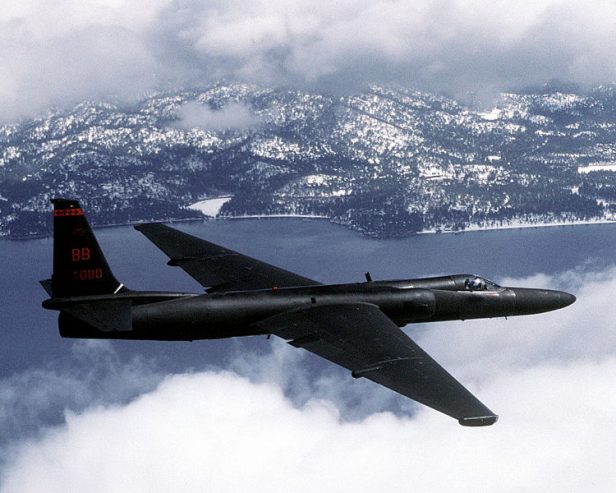 The USAF has released a never-before-seen, 360 degree video filmed from the cockpit of a Lockheed U-2 Dragon Lady as it takes off and flies at the edge of space.
This is reportedly the first time the public has been given views from this vantage point (unless you want to include the U-2 flight MythBuster Adam Savage took over San Francisco awhile back).
The Dragon Lady has been a vital part of U.S national security since its introduction during the Cold War, and is able to gather intelligence from a location without being anywhere near it. According to former U-2 pilot Lt. Gen. Robert Otto, the aircraft carries "incredible" sensors and could be flying over New York City while taking pictures of Washington D.C.
Hit the jump to check out the video.
LOOK: United States Air Force releases never-before-seen, 360-degree video from the perspective of U-2 spy plane. This aircraft can soar over 70,000 feet in the air and can travel more than 400 miles per hour. (Credit: Beale Air Force Base/ Airman Magazine) http://cbsn.ws/2aGMhfj

Posted by CBS News on Monday, August 1, 2016
(via CBS News)