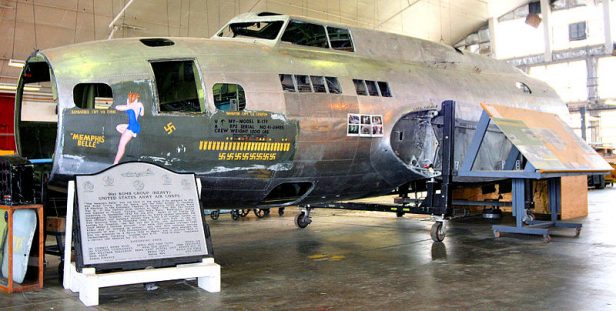 The USAF Museum in Dayton, Ohio has officially announced that the restored B-17F "Memphis Belle" will make its public debut on May 17, 2018, exactly 75 years after the aircraft completed its 25th mission over Europe during WW2.
The Memphis Belle became the first the first U.S. Army Air Forces heavy bomber to complete 25 missions and return to the U.S., where it flew across the country to promote war bonds and boost morale. Further attention was directed toward the aircraft when it became the focus of a 1944 William Wyler documentary and later a 1990 feature film.
The bomber is now in its final stages of restoration and, according to U.S. Air Force Curator Jeff Duford, efforts are now underway to showcase the aircraft in the WWII Gallery, where it will be surrounded by interactive displays, rare archival film footage and many personal artifacts which have never before been on display at the museum.
To make way for the new exhibit, the B-17 currently on display at the USAF Museum, "Shoo Shoo Shoo Baby", will be moved out of the facility and eventually transferred to the Smithsonian National Air & Space Museum's Steven F. Udvar-Hazy Center.
(via USAF Museum and Journal-News)