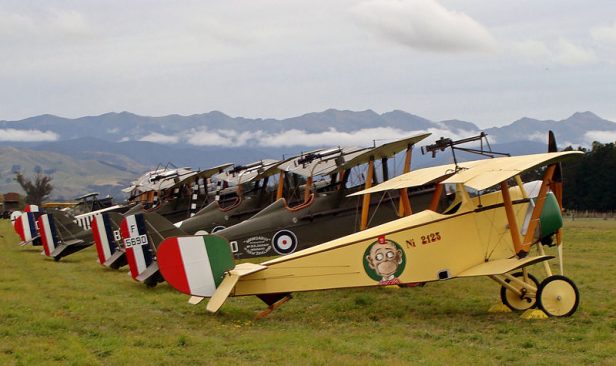 The Vintage Aviator, Ltd. (TVAL) has listed a vacancy for a Production Manager.
The New Zealand-based aircraft restoration and manufacturing company strives to build "WW1 aircraft, engines and propellers to the same exacting standards they were originally made over 90 years ago," and is seeking someone "with a keen eye for detail, excellent organisational skills, and an interest and experience in bespoke engineering and manufacturing."
The Production Manager oversees the manufacture of each and every aircraft component made by TVAL, and each and every aircraft that TVAL constructs under our CAA Part 148 certificate, from start to finish.

In addition to overseeing manufacturing at TVAL, the Production Manager oversees the day-to-day operations at our Wellington workshop, including, but not limited to, supervision of staff, allocation of resources, product manufacture, quality control, and process improvement.
Ideal candidates would possess aviation engineering qualification or an engineering or business-related degree as well as significant experience in a supervisory/leadership role, specifically within a specialty manufacturing/production environment, and can pass a NZ CAA Fit and Proper Person application and CAA Senior Person Interview.
For additional details, visit TVAL's website.
(Photo: Phillip Capper via Wikimedia Commons)