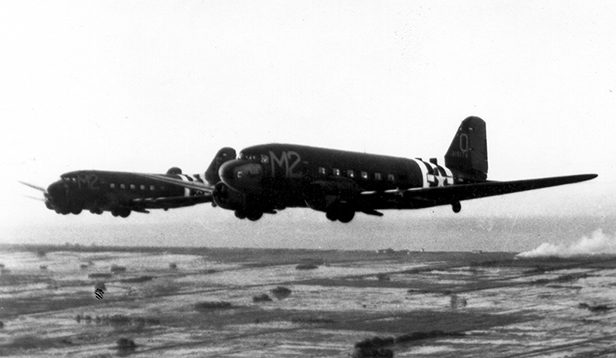 Today, the C-47 that led the paratroop drop during the D-Day invasion returns to the air for its first post-restoration flight in Oshkosh, Wisconsin.
The aircraft (S/N 42-92847), which was given the name "That's All, Brother" in order to send a personal message to Hitler, was discovered by a researcher in 2015 as it was waiting to be converted into a modern BT-67 turboprop. After its historic significance was uncovered, the Texas-based Commemorative Air Force (CAF) stepped in to negotiate for acquisition of this extremely important part of world history.
The restoration has sought to return the historic machine to airworthy condition in its exact D-Day configuration. Once flight tests are complete, it will be assigned to the CAF Central Texas Wing in San Marcos, where volunteers will be responsible for its care and maintenance. Work will also be carried out to finish the interior and detail work and restore the machine's exterior to its 1944 appearance. Over coming years, the CAF plans to offer aircraft tours, attend aviation events and conduct educational programs before flying "That's All, Brother" back to Normandy to commemorate the 75th anniversary of the D-Day invasion in 2019.
Click below to check out video of the first flight.
So TAB is off for her second flight. Here is the startup, about 5 minutes.

Posted by That's All, Brother on Wednesday, January 31, 2018

(via That's All, Brother and Commemorative Air Force Central Texas Wing Top Photo via USAF Museum Thanks, Pascal!)