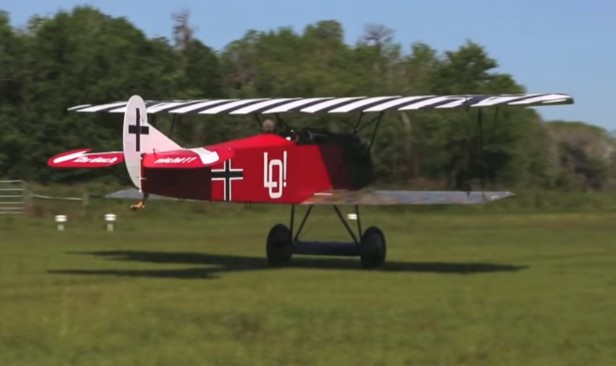 Following initial tests back in January, Kermit Weeks' newly completed Fokker D.VII replica returned to the airstrip at Fantasy of Flight last week for additional tests with a new tailskid shoe.
The skid was initially found to hinder tight turns on the narrow field, prompting the fabrication of a new steerable shoe. As the video below reveals, Kermit was pleased with the results.
The Fantasy of Flight team is hoping to have the D.VII ready in time for the WW1 events at AirVenture 2016 this summer. If the aircraft is unable to make the trip, Kermit's Albatros D.Va will appear instead.
(via Kermit Weeks Thanks, Pascal!)