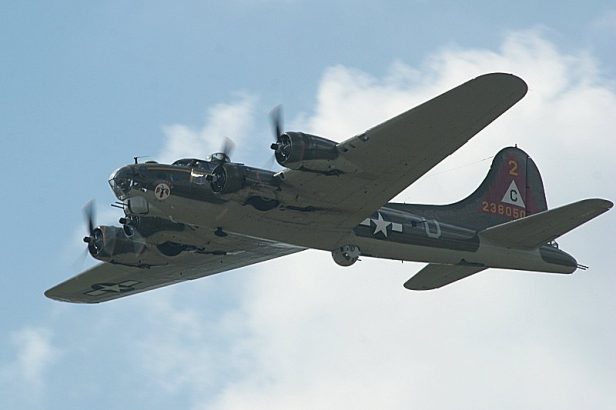 Following the devastation caused by Hurricane Ike in 2008, the Lone Star Flight Museum began a transition from their flooded hangar in Galveston, Texas to a brand new facility at Houston's Ellington Airport.
When it finally opens on Labor Day, this new, "significant aviation STEM and history museum" will house Lone Star's collection of mostly airworthy warbirds (including a B-17, B-25, P-47, Hellcat and Corsair) and provide visitors with "an experience that will take them through the history of Texas aviation."
As previously reported, the $38 million, 138,000 sq.ft. facility will boast a large maintenance area viewable to the public via a second floor walkway, as well as flight line access, meeting rooms, a 250 seat auditorium and an aviation learning center tailored to students in grades 5-12.
The current museum in Galveston will reportedly close in July. Click below to check out a sneak peek of the new museum from local news station KPRC.
(via KPRC Click2Houston Photo: Citats via Wikimedia Commons)