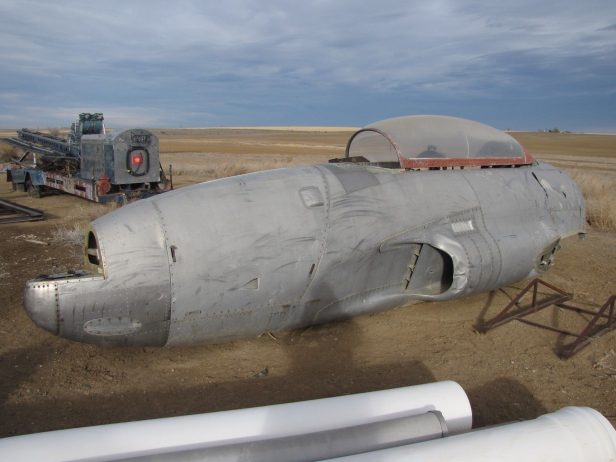 A T-33 Shooting Star cockpit/nose section restoration project as has hit the market.
The section reportedly includes the canopy and ejection seats (sans parachutes and harnesses) but is in need of significant work. Both sets of rudder pedals remain as does at least one throttle control and some wiring/additional components, although the nose cover, windshield and most of the internal cockpit panels are missing.
The section reportedly measures 20'x 5.5'x 6′ and is located in Watkins, Colorado. It is currently being offered for US $2,500.00. Click here to check out the complete listing.