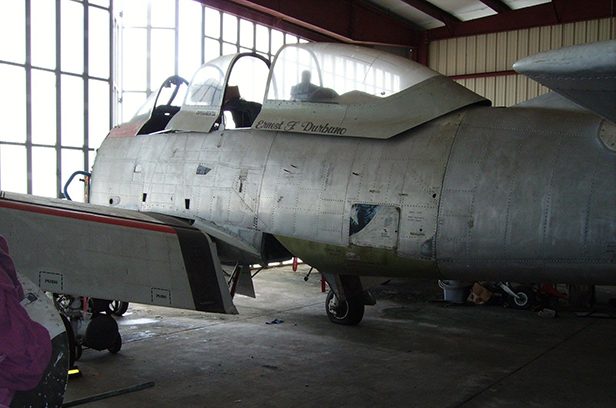 Two T-28 Trojan aircraft have hit the market.
T-28C (S/N 140480, seen above) is being offered as a used project or parts machine. It is described as an "in works project that has never flown in the US." It is said to be about 80% complete, with "new blades for the prop, an engine core that is disassembled, some avionics, and some extra parts and extra flight controls." There is reportedly no inventory of missing parts and no logbooks.
The engine had a main rod bearing failure and needs to be gone through. Some cylinders are scrap but there is said to be enough core cyl. to complete the engine.
The aircraft is located in Yukon, Oklahoma and carries a list price of $38,000, although offers are being accepted. Click here to check out the complete listing.
A T-28D is also for sale as a parts machine. It was reportedly broken down in Philippines and brought to US but never reassembled. It reportedly consists of an 1820 engine, wings, fuselage, all control surfaces, instruments and extra parts. Individual parts are also said to be available.
The T-28D is based in Great Falls, Montana and is being offered for $40,000. Click here to check out the complete listing.