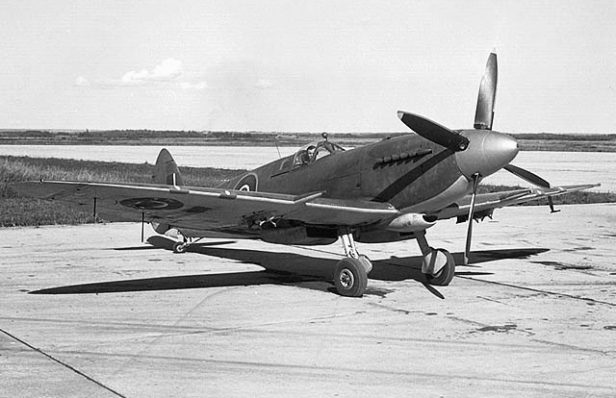 After being sold to the UK by its Missouri-based owner in 2015, Supermarine Seafire Mk.XV SR462 could potentially return to airworthy status next year according to a new report from airshow news site "This is Flight."
SR462 served with the Israeli Defense Force Air Force and the Burmese Air Force and also spent time as a gate guard. The machine then went to the Burmese Air Force Museum in Mingaladon where it received a cosmetic restoration and was displayed as UB415. In the late 1990s SR462 was acquired by a new owner and shipped to Missouri, where restoration commenced.
The recent sale saw SR462 acquired by Tim Percy, whose father, Royal Navy Captain Terence Percy, flew it off HMS Formidable in the South Pacific in 1945. With the machine now based in the UK, Captain Percy was able to be more involved with the restoration of his former mount.
(This is Flight via Classic Warbirds Additional Information via Warbird Registry and Studio M Publishing, LLC Thanks, Andrew!)