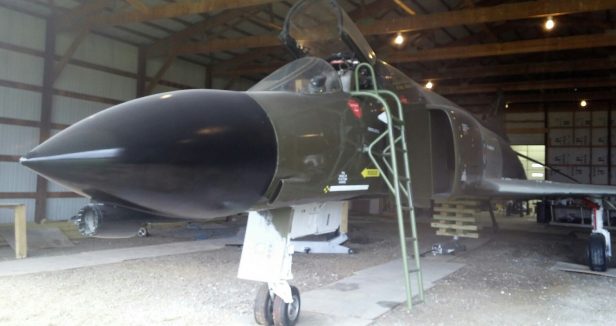 A 1964 F-4C Phantom has hit the market.
The aircraft is reportedly equipped with ejection seats and over 90% of all instrument panels. It is said to have been reassembled after being cut into seven pieces and is now a "finished static product."
The Phantom is located in Witt, Illinois and is currently being offered for $1 million. Click here to check out the complete listing.