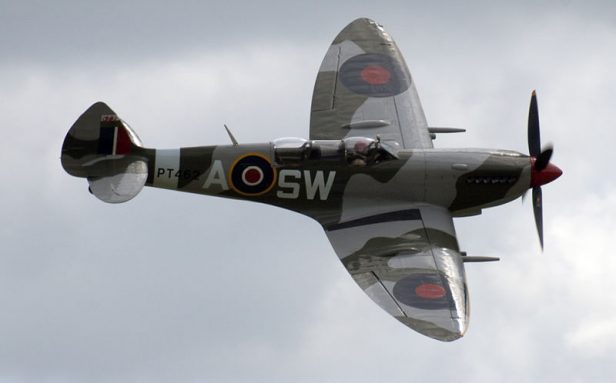 The Aircraft Restoration Company (ARC) has announced the acquisition of Spitfire T.9 PT462.
The machine was originally built as a single-seat HF IX in 1942 and went on to serve with 253 Squadron in the Mediterranean as well as the Italian and Israeli Air Forces. Its remains were recovered from Israel in the early 1980s and transported to Winchester, UK, where it was rebuilt by Charles Church – being converted to a two-seat T.9 in the process.
PT462 returned to the air in 1987 and remained in Winchester until the mid-1990s, when it was relocated to Florida, and then back to the UK, being based at North Wales and operated by Anthony Hodgson/Dragon Flight.
The recent acquisition will see PT462 based at Duxford Airfield along with the rest of the ARC fleet, which includes a Bristol Blenheim Mk 1, Hispano Buchon, and another Spitfire T.9, PV202.
(via Aircraft Restoration Company Additional Information via Warbird Registry and Gloucestershire Transport History Photo: Tony Hisgett via Wikimedia Commons)